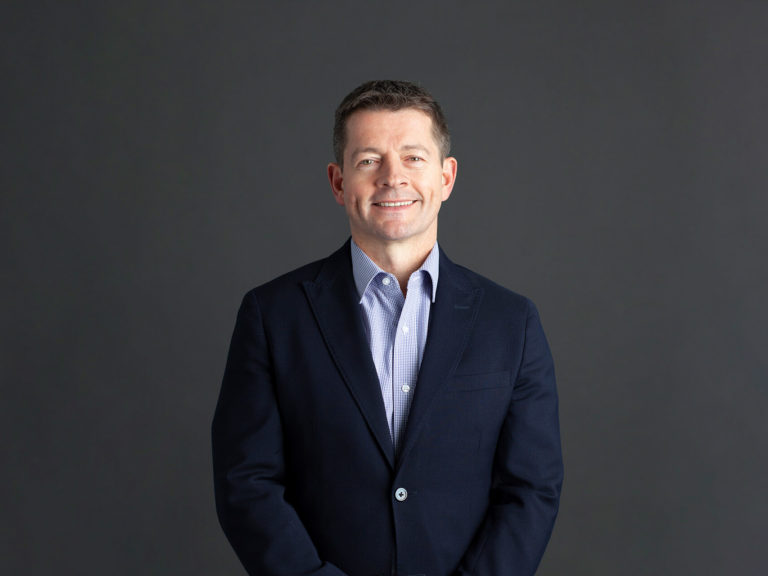 A partner in our Finance Group for close to 20 years, Ultan has extensive experience across a diverse range of finance transactions covering both the domestic and international market.
Ultan has extensive experience in advising banks and other financial institutions, non-bank lenders, borrowers (individuals, corporates and funds) and public sector bodies on a wide range of domestic and international finance transactions including secured and unsecured lending, fund lending, asset finance, real estate finance (investment and development), acquisition finance, capital call/subscription facilities and syndicated/bilateral loans, in addition to debt restructuring and workouts.
Relevant Experience
Advising Total Produce plc in connection with the initial financing of its acquisition of a 45% share in the Dole Group (USA based) and subsequently on the financing arrangements (senior debt and notes) put in place in connection with its ultimate merger with Dole Food Company Inc. and the subsequent IPO of Dole plc on the NYSE to create the world's largest fresh fruit and vegetable supply business.
Advising Mallinckrodt on the Irish financing aspects of the following transactions: (i) the corporate spin-off from Covidien; (ii) public takeovers: (A) US$8 billion merger with Questcor; (B) US$2.4 billion takeover of Cadence; and (C) US$2.3 billion acquisition of Ikaria; and (iii) advising the Mallinckrodt Group (Mallinckrodt plc and its Irish subsidiaries) on the financing aspects of the global corporate and financial restructuring project which was implemented through Chapter 11 proceedings in the US and parallel examinership proceedings in Ireland.
Public to private: Advising (i) the lenders to CD&R on the financing aspects of the acquisition of UDG Healthcare plc, a take-private with debt financing arranged out of New York; and (ii) Mediahuis N.V. on Irish aspects of the financing of its acquisition of Independent News & Media plc, a take-private with debt financing arranged out of Belgium.
Advising various third-level institutions on their financing arrangements (secured and unsecured) with various lenders including, amongst others, the European Investment Bank, the Housing Finance Agency plc and ISIF.
Acting as Irish counsel to Bausch Health in connection with various secured and unsecured senior debt and bonds/notes issuance finance transactions.
Acting as Irish counsel to Ares Management Limited as lead arranger in connection with the financing of the acquisition of a majority stake in Ekco Cloud Holdings DAC, a founder-led European cloud and cybersecurity provider based in Dublin, Ireland, by Corten Capital, a London based tech VC firm.
Acting as Irish counsel to Montagu Private Equity on the financing of its acquisition of a strategic stake in Waystone, a leading provider of institutional governance, risk and compliance services to the asset management industry.
Advising the Strategic Banking Corporation of Ireland (SBCI) / National Treasury Management Agency (NTMA) on various Government and European Investment Fund guarantee support schemes.
Advising a client on the entry of certain of its subsidiaries (multiple jurisdictions) into certain receivables purchase agreements in order to effect the sale, or the sale and pledge, of certain eligible trade receivables with a programme limit exceeding US$200 million.
Advising client ICAVs (Irish collective-asset management vehicles established as umbrella funds with segregated liabilities between sub-funds) and relevant sub-funds on various subscription/capital call facility transactions.
---
Endorsements
"Our primary contact within the Banking and Finance practice is Ultan Shannon who has been working directly with us for the last 9 years. Ultan has a very strong understanding of our business and all of our various financing arrangements around our group and therefore has always been a great support to us in ensuring that we achieve the best outcome possible in negotiating our various facilities with our debt providers. Ultan is always available to us as needed and together with his wider team within the firm always ensures that our needs are dealt with in a professional and effective manner."
The Legal 500: Europe, Middle East & Africa, 2023
"Ultan Shannon is excellent to work with. Knowledgeable across the banking and finance sector, truly understands clients' needs more so than other firms and always delivers. Value their integrity, hard work and reliability in always getting the job done."
The Legal 500: Europe, Middle East & Africa, 2023
"Ultan has a very strong understanding of our business, and therefore has always been a strong support to us in ensuring that we achieve the best outcome possible in negotiations."
Chambers Europe: Europe's Leading Lawyers for Business, 2023
Ultan Shannon is "an exceptional operator in this field."
Chambers Global: The World's Leading Lawyers for Business, 2021
---
Education & Qualifications
LL B, 1991, Trinity College Dublin
LL M (Banking and Corporate Finance( Magna Cum Laude), 1995, Fordham University, New York, USA
Admitted to the New York Bar, January 1994
Admitted as a solicitor in Ireland, 2000
Partner in Arthur Cox LLP since 2005
---
Related Services
---