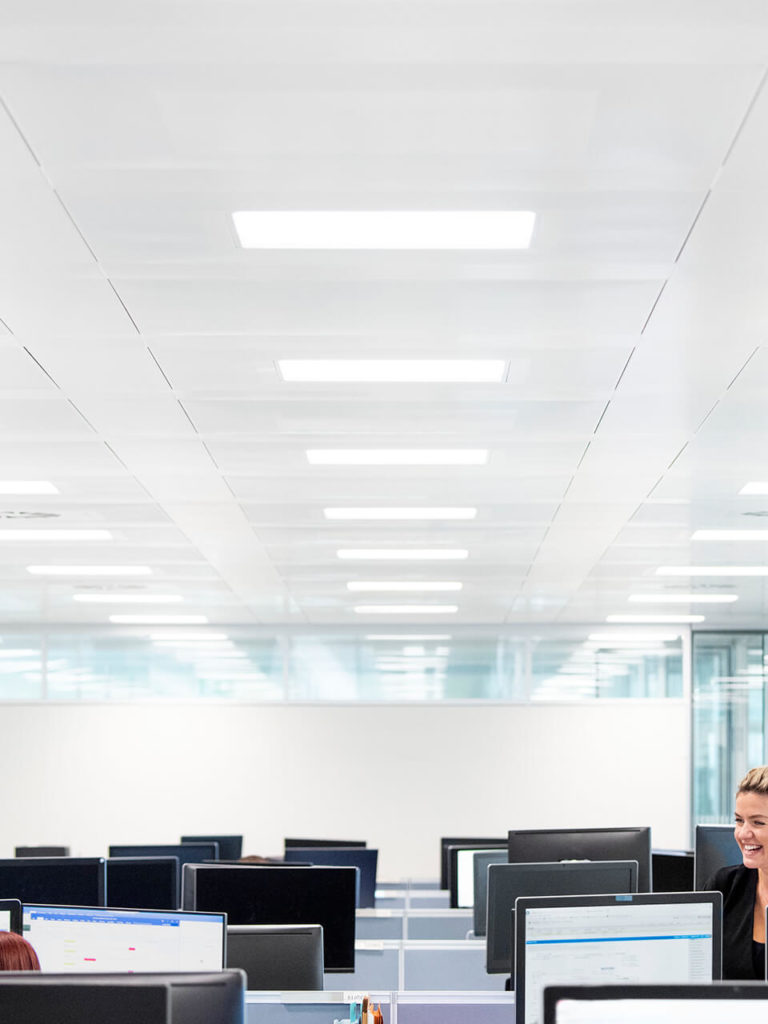 Legal Tech and Innovation Services
In the world of digital disruption, we recognise that technology is rapidly changing how legal services can be delivered. LTIS focusses on delivering large scale labour intensive projects in an efficient and cost effective manner by leveraging the latest digital technologies.
Arthur Cox has been at the forefront of international professional services firms in the development of non-traditional service delivery models and tech-enabled legal solutions. The firm established the LTIS as a platform for delivery of innovative legal services enabled through best in class legal technology.
Arthur Cox offers a full data processing and document review service.  Our team of eDiscovery experts, legal tech specialists, legal project managers, paralegals and lawyers along with our market leading eDiscovery platforms are available to assist our clients with all their litigation, arbitration and investigations matters.
On all projects, our specialists work closely with and complement the strategic legal advisory services provided by the other practice groups in the firm,.  This combination of legal expertise with leading technology working seamlessly together enables our teams to arrive at informed decisions faster and more efficiently enabling us to deliver better outcomes for our clients.
We provide expert guidance and support to our clients from the point of project/matter mobilisation through to disclosure, ensuring an efficient and defensible document review exercise.  As well as providing our eDiscovery tech platforms, we offer full document review services and can scale up at short notice to meet the needs of any large scale review exercises.  This is powered by our agile resourcing model and our panel of lawyers and barristers in addition to our permanent team.
We combine legal skills, and project management with embedded technology and workflow solutions to drive efficiency in all our projects.
Relevant Experience
Regulatory Investigation: Provided project management and large scale document review services to support a client respond to a large-scale regulatory investigation. The project included the retrieval and collation of more than 2.7 million documents from in excess of 50 data custodians over a 15 year period. More than 70,000 documents were produced to the regulator on a rolling basis over nine month period.
Internal Investigation: Advised and carried out an internal investigation for a State Body. Our Legal Tech team processed 1 Terabyte ("TB") of data in our processing engine across 27 custodians which contained 5.4m documents. This large scale data project required a mix of project management and legal tech skill to ensure there was a robust audit trail for the piecemeal data transfers and a handshake on all information exchanged between the clients IT team and Arthur Cox.
Internal Investigation: We were engaged as an independent investigator by high profile client, to conduct an internal fact finding investigation, arising out of potential issues identified in correspondence received from a UK Regulator. The output of the investigation included the provision of a confidential report to the Board containing detailed conclusions and recommendations.
Competition: We advised a high profile client on a large cross-border merger, reviewed by the Competition Authorities in Ireland and the UK.  We provided responses to extensive and detailed requests for information issued by the regulators under tight deadlines, enabling our client to achieve an unconditional approval for its deal in Ireland and the UK.
eDiscovery: Supported the Litigation teams in multiple eDiscovery projects leveraging the Arthur Cox in-house eDiscovery platforms: these involves the ingestion of large volumes of data (circa 40 to 700 GB) into the Arthur Cox processing platform, application of deduplication techniques to eliminate and reduce redundant items, loading the data into the Arthur Cox Review platform, further culling irrelevant data through the use of date range and targeted searches,  application of advanced email threading and analytics to minimize human review effort, review for relevance and privilege using the Arthur Cox review methodology and QA processes, completion of redactions and finally preparation of Disclosure and Privilege schedules, accompanied with the relevant documents to be furnished to the other side.
DSAR (Data Subject Access Request): We have provided legal tech and consulting services for multiple DSARs which varied from small to large engagements in size.
Data Breach Response: A large US based multinational client was the subject of a cyber-attack and needed to identify what sensitive employee information had been potentially exposed. Our Legal Tech team was engaged to work with their internal I.T. contact to advise on the format of the data extracted, to identify the loss of any PII and to assess whether it was required to notify the Data Protection Commissioner.