Equality, Diversity & Inclusion at Arthur Cox
Our successes, our culture and our history are all built on our people. One team working together for a common purpose to provide a positive, enabling and empowering environment for all.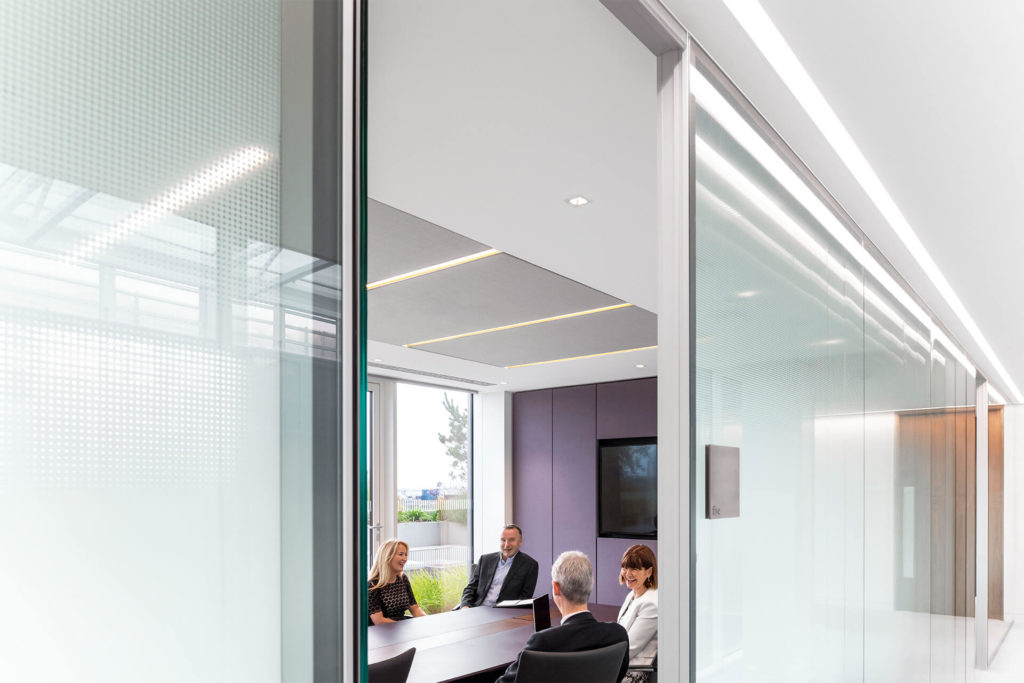 Diversity encompasses a wide range of experiences and characteristics, including gender, race, nationality, ethnicity, age, sexual orientation, family status, education, socioeconomic background, disability, and religion. We all bring with us different perceptions, diverse perspectives, work experiences, lifestyles, and cultures.
Inclusion is a state of being valued, respected, and supported. It is about focusing on the needs of every individual and ensuring the right conditions are in place for each person to achieve his or her full potential. In simple terms, diversity is the mix and inclusion is getting the mix to work well together.
Equality, Diversity & Inclusion at Arthur Cox
Arthur Cox LLP has an active Equality, Diversity and Inclusion programme, which is led by our two diversity partners, Louise O'Byrne and Patrick Horan. Louise and Patrick take a leading role in promoting the Equality, Diversity and Inclusion (ED&I) programme firm-wide. Through regular updates, visible promotion of upcoming speakers and seminars, and employee focus groups, the programme is very much an open forum for sharing.
Our Diversity & Inclusion programme is currently focussed on three key strands:
Race and ethnicity
Sexual orientation and gender identity
Gender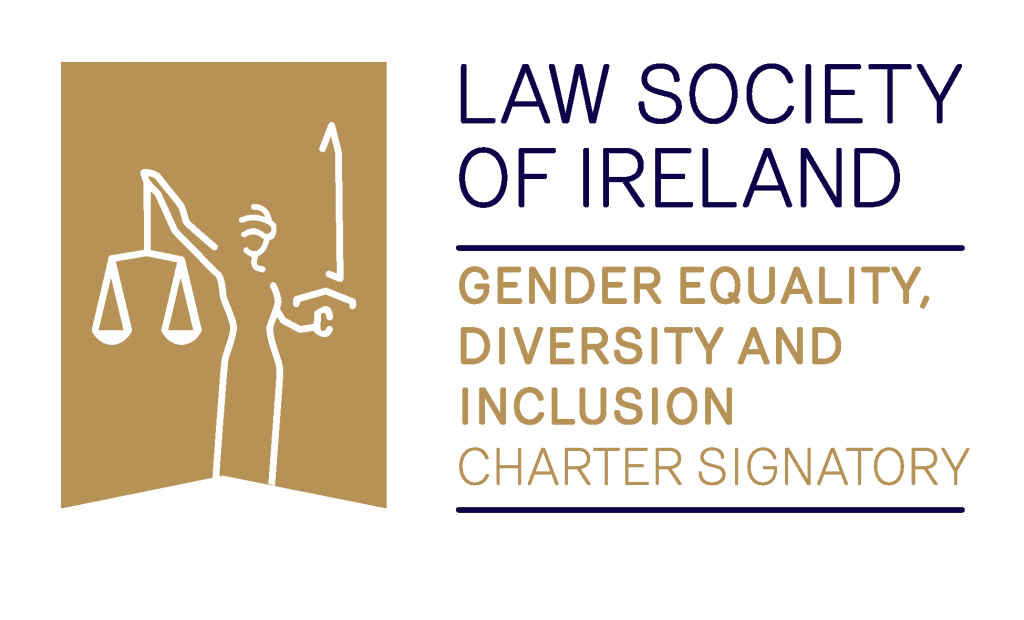 Law Society of Ireland Gender Equality, Diversity and Inclusion (GEDI) Charter
Arthur Cox is proud to be a signatory to the Law Society of Ireland's GEDI Charter. The signatories to this Charter commit to treating all individuals and groups of individuals fairly and equally and no less favourably, specific to their needs, in areas of gender, civil status, family status, sexual orientation, religion, age, race, class, disability or membership of the Traveller Community. As such, signatories will:
Recognise the individual needs of those they employ and support them to develop to their full potential.
Ensure equal access to opportunities for those they employ.
Ensure their policies, procedures and processes promote gender equality, diversity and inclusion.
Carry out their work without bias, in a respectful and non-discriminatory manner.
Build awareness and understanding of the benefits of promoting gender equality, diversity and inclusion.
Assign responsibility for meeting the Gender Equality, Diversity and Inclusion Charter commitments to a named senior partner or member of staff. Signatories are encouraged to publish details of the senior leader who is accountable for the Charter commitments on your website or intranet.
Learn more about the GEDI Charter here.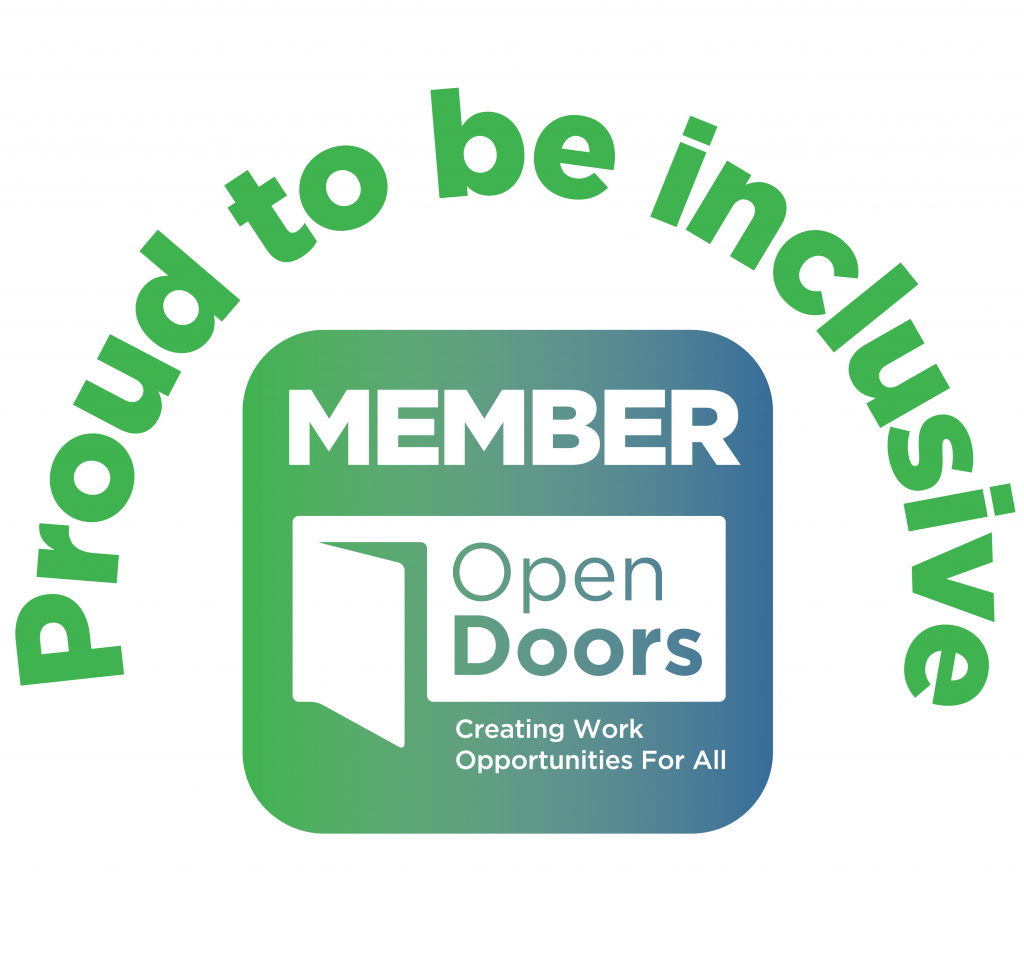 As members of Open Doors, we, as corporate citizens, undertake to provide opportunities into the workplace including: training, placements, apprenticeships, community supports and employment opportunities for those people most in need in Irish society. We will be a responsible employer by adhering to the following principles:
Defined quality standards with measurable outcomes;
A national approach;
A clear plan to foster diversity, inclusion and social mobility;
A fair wage for all employees;
Paths to drive upward mobility within our organisations.
We will actively participate in sharing and learning across the network, including forums.
Gender Pay Gap Reporting
The Gender Pay Gap shows the difference in the average hourly rate of pay between men and women in an organisation, expressed as a percentage of average male earnings. This is different to equal pay, which is the legal requirement to pay men and women equally for the same work.
Employers in Ireland with 250 or more employees are now required to publish their gender pay gap data before the end of 2022, within 6 months of their chosen snapshot date. We have chosen the snapshot date of 30 June 2022 for the purposes of our reporting requirements, and you can read our 2022 Gender Pay Gap Report by clicking here.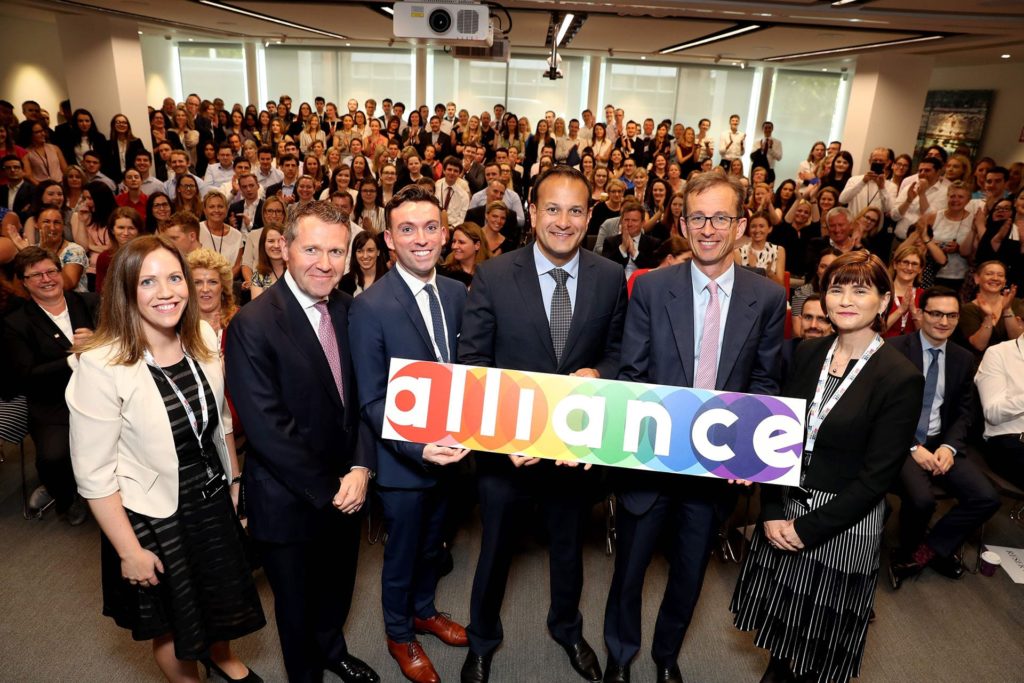 alliance
Fostering a true culture of inclusivity and openness requires a commitment to pro-actively support LGBTQI+ people in the workplace. alliance is our internal LGBTQI+ network and was launched by An Taoiseach, Leo Varadkar in 2017.
The aim of alliance is to support Arthur Cox LLP in fostering an inclusive and open environment for the LGBTQI+ community, both within Arthur Cox and in the wider Irish community. Membership of the Network is open to everyone in the firm, both those who identify as LGBTQI+ and their allies.
alliance regularly organises internal and external networking opportunities and social events, provides training for allies and development opportunities for LGBTQI+ employees.  Through various sponsorships, we support many external LGBTQI+ organisations.
alliance - our LGBTQI+ network
Providing advice and support to LGBTQI+ employees and their allies.
Gender in the firm
Arthur Cox LLP was one of the first Irish law firms to introduce a formal initiative for gender diversity more than ten years ago.  The Gender in the Firm initiative has been extremely well received, with its success attributable to a planned and strategically developed programme of events which includes networking lunches, mentoring, bespoke training, events for women clients, and regular internal seminars.  We actively collaborate with external partners such as the 30% Club Ireland.  Each year, two of our talented female associates take part in the IMI / 30% Club Network Mentoring programme.
In 2020, we set out a strategy to accelerate our progress and achieve greater representation of women at all levels in the firm.
Our goal is twofold:
to increase the percentage of women Equity Partners to 30% by 2028; and
to increase the percentage of women partners (Fixed Share Partners and Equity Partners) to 40% by 2028
We are pleased to report that, as of October 2023, women partners make up 39% of the overall partnership, reflecting our proactive approach to addressing the progression of women in the legal profession.
Family friendly Programmes
We understand that there are challenges when working and raising a family. We recognise the importance of being supportive of parents at every stage of their journey.
We want to ensure that our work practices reflect the needs of a modern and agile workforce (particularly in these unprecedented times) and that as an employer we support the achievement of a work-life balance and the caring needs of parents or those who care for elderly or sick relatives.
We have introduced a wide range of programmes, including parental coaching, return to work supports, and agile working.
We offer generous family-related leave policies, including paid maternity, paternity, and surrogacy leave.
Health and ability
The health and well-being of our people is of the utmost importance and to help ensure everyone is physically and mentally fit, we offer a wide range of benefits and wellbeing programmes throughout the year.
We know that working in a leading law firm is demanding, but it is also energising, rewarding and career enhancing.  We actively put steps in place to support people along their career journey.
Why work with us
When you join Arthur Cox LLP, you will work with lawyers who are the Irish leaders in commercial law. You will work on the largest, most complex, and innovative transactions in Ireland and become part of a team of highly respected experts.
FIND OUT MORE