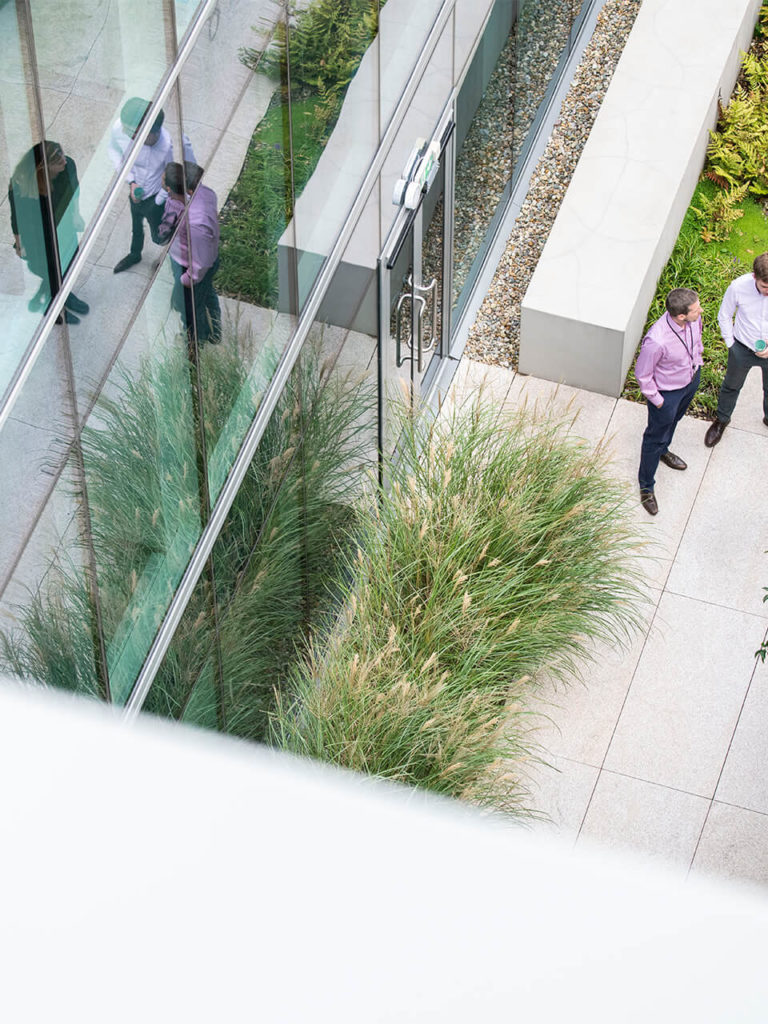 Environmental, Social and Governance (ESG)
ESG considerations have risen to the top of the agenda for investors and businesses concerned about sustainability and doing business responsibly.
Our dedicated multi-disciplinary ESG lawyers work seamlessly together to assist clients with the identification and integration of ESG priorities at all levels of their businesses.  Our practice covers a range of areas including:
Environment
We have extensive experience advising on the Energy Transition, Climate Action, Sustainability and Biodiversity, Sustainable Finance and Green Bonds.  Representative experience includes:
Acting as Irish counsel to Arctic Securities as sole manager of a €110m Norwegian law green bond issued by an Irish SPV subsidiary of Alternus Energy Group PLC to fund the development of solar power generation assets in Germany, Italy, The Netherlands, Poland and Romania
Advising the lenders on the financing of the 2x100MW Lumcloon & Shannonbridge Battery Energy Storage Projects in Co. Offaly
Advising sponsors, funders and offtakers on more than 120 renewable energy projects on the island of Ireland
Acted as lenders' Irish counsel on ESB's €1.4 billion sustainability linked revolving facility agreement
Advising the managers on the landmark issuance of Ireland's (acting through the National Treasury Management Agency (NTMA)) first sovereign green bond.
Contact: Danielle Conaghan, Matt Dunn, Grainne Hennessy, Alex McLean, Deirdre Sheehan and Imelda Shiels
Related Practice Areas/Sectors: Banking and Finance, Capital Markets, Energy, Renewables & Natural Resources, Environment and Planning
Social
Representative experience includes:
Acting as Irish counsel to various European development finance institutions in relation to EU External Investment Plan guarantees provided by the European Commission in respect of credit guarantees to support lending programmes directed at young, female and migrant entrepreneurs and rural farming committees in the Middle East, Africa and the Black Sea/Caucasus region
Advising the European Investment Bank in respect of Irish law aspects of a financing to provide up to €100m in loans to support SMEs in Germany and The Netherlands via the Funding Circle platform
Advising Legal & General in relation to a €54m senior secured financing to finance the acquisition by Cluid Housing Association of 200+ social housing units
Advising Everyday Finance and LCM Partners, part of the Home Solutions Initiative (HSI) consortium, on the purchase of approximately 620 mortgages in long term arrears from AIB. HSI also includes Home for Life and Arizun Asset Management and was established with the aim of achieving permanent and sustainable solutions to helping customers remain in their homes. The transaction offers an innovative approach to dealing with mortgage customers in long term arrears and is the first such transaction in the Irish market.
Related Practice Areas/Sectors: Banking and Finance, Capital Markets, Real Estate, Pro Bono 
Governance
Representative experience includes:
Advising trustees in relation to ESG aspects of statement of investment policy principles
Advising pension scheme trustees in relation to legal aspects of ESG investments including the requirements in the Institutions for Occupational Retirement Provision (IORP) II directive and issues around: ESG reporting, maintaining ESG records and issues that arise in relation to "green-washing"
Advising in relation to shareholder engagement policies including in relation to disclosure requirements in particular in relation to the Shareholders Rights Directive ("SRD") and how this applies to pension schemes.
Contact:  Sarah McCague, Conor McCarthy, Kevin Murphy, Tara O'Reilly
Related Practice Areas/Sectors: Asset Management and Investment Funds, Corporate and M&A, Pensions and Employee Benefits
Sustainable Business
Arthur Cox is committed to conducting our business in a sustainable and responsible manner for the benefit of all of our stakeholders in the firm, amongst our clients, our suppliers and our communities.  We are committed to reducing our operational and environmental footprint by reducing energy consumption, making efficient use of resources, reducing carbon emissions, conserving water and minimising waste.  We have detailed best-practice programmes in place that manage and minimise the environmental impact of our business and continue to strive to make further improvements.
Contact:  Rachel Hussey, Alex McLean
Related Practice Areas/Sectors: Sustainable Business