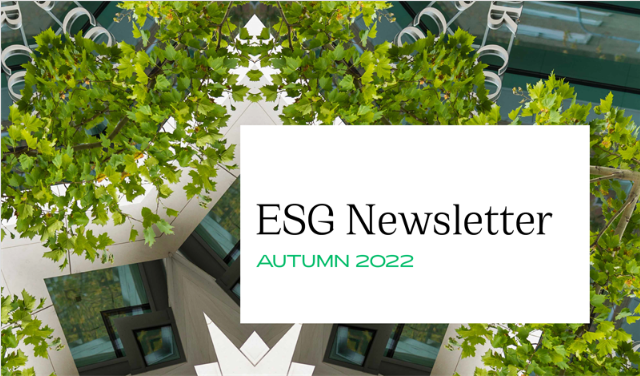 ESG Newsletter Autumn 2022
Welcome to our ESG newsletter for Autumn 2022.
Organisations are continuing to sharpen their focus on the environmental impact of their businesses, their social impact and their organisational culture.
That work is being carried out against the backdrop of the goals set by the Paris Agreement, the ongoing development of the EU legal and regulatory framework for sustainable finance, corporate disclosure and transparency, and rising energy costs.
Read the full update from our ESG Team here.
Learn more about our ESG services at our ESG Hub.