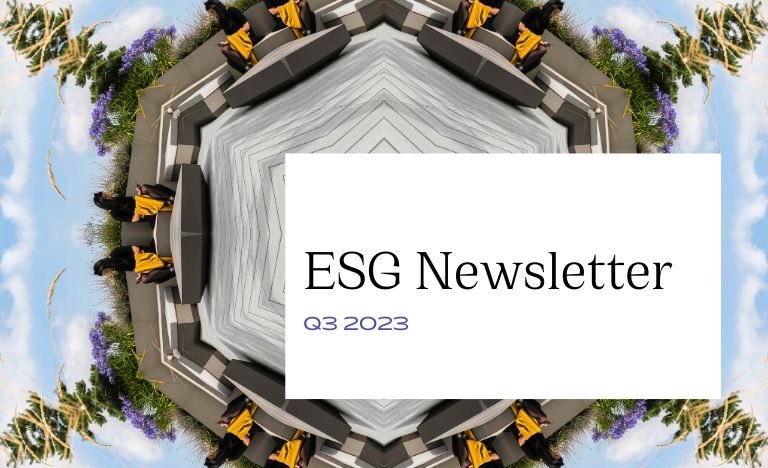 ESG Newsletter Q3 2023
Welcome to our latest ESG newsletter.
In this issue, we look at various topical issues, including the critical role of directors in achieving a net-zero future and the evolving legal landscape surrounding their environmental duties, as well as the topical issue of climate action litigation and new developments in sustainability reporting.
Companies are now expected to operate in a manner that benefits both shareholders and the environment, and directors play a pivotal role in shaping their organisations' sustainability strategies.
Read the full update from our ESG Team here.
Learn more about our ESG Services at our ESG Hub.