Social
Social impacts are an organisation's direct and indirect impacts on internal and external stakeholders. An organisation that measures and monitors social impacts offers stakeholders greater confidence that it is less vulnerable to risk and is more likely to generate goodwill inside and outside their organisation.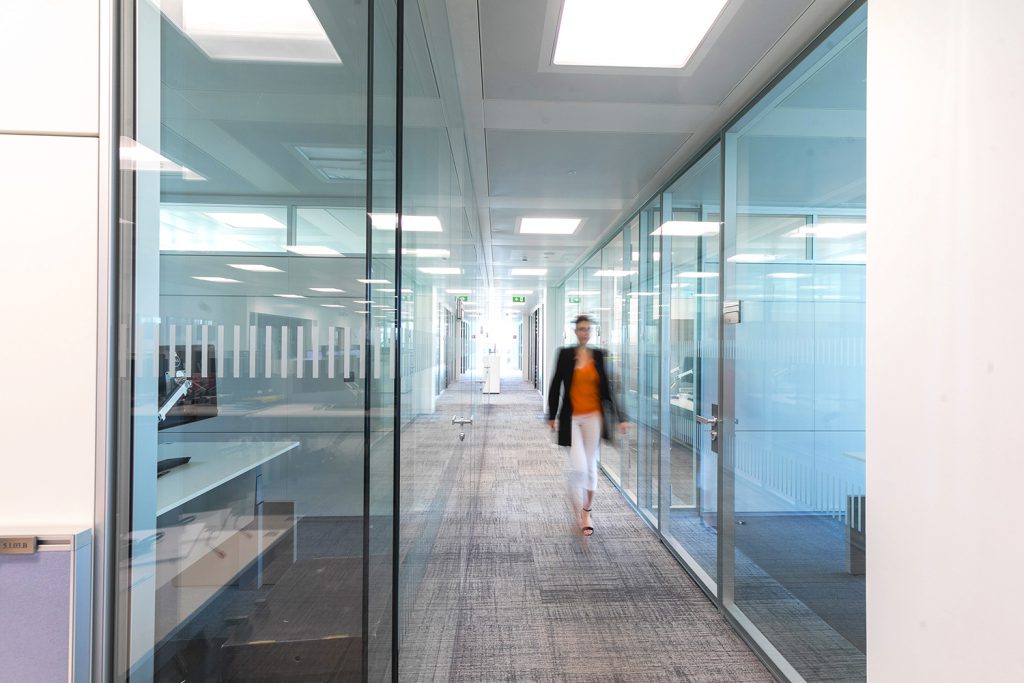 Monitoring workforce, community, and supply chain impacts allows organisations to mitigate risks and drive positive outcomes for all stakeholders. Social responsibility is contextual and shifting, which means that continually staying on top of social issues is critical for organisations which want to manage risks and take their social responsibilities seriously.
Our cross disciplinary ESG team has extensive experience on the social impacts of organisations on internal and external stakeholders. Collectively we are uniquely well qualified to assist our clients in navigating domestic and European laws and regulations relevant to their operations. A significant part of the social aspect of our ESG work is our pro bono practice. We believe that universal access to justice is essential to the rule of law. We provide free legal services to a wide range of clients, from individual refugees and people at risk of homelessness to not for profit organisations and charities. Providing high-quality legal services to those without the means to pay has long been a part of the firm's culture and part of our commitment to give back to the communities where we live and work.
Our practice includes:
Equality, Diversity and Inclusion
A meaningful commitment to diversity and inclusion directly impacts the profitability of a business and is increasingly being regulated.  Diversity enhances corporate governance, talent attraction and human capital development — all important factors driving long-term competitiveness. Our practice includes:
Equality, discrimination and equal status matters across industries, as well as bullying, harassment and victimisation claims. Our Employment Group has also worked closely with the Migrant Rights Centre of Ireland as part of our Pro Bono Programme, and has developed an employment law training series for the tailored needs of the NGO community. The Group also deliver employment law phone clinics for independent law centres Community Law & Mediation (CLM) and Free Legal Advice Centres (FLAC).
Lending programmes for minorities, including acting as Irish counsel to various European development finance institutions. This includes advising on the EU External Investment Plan guarantees provided by the European Commission in relation to credit guarantees to support lending programmes directed at young, female and migrant entrepreneurs and rural farming committees in the Middle East, Africa and the Black Sea/Caucasus region.
Equality for people with disabilities including working with Chime, a charity that promotes a better life for those impacted by deafness or hearing loss, to represent a 34 year old deaf woman who was placed in a nursing home. The firm took proceedings against the Health Service Executive (HSE) in relation to the standards of care people with disabilities are entitled to. As a result, our client moved into an appropriate independent living environment where people impacted by deafness or hearing loss can thrive with access to a range of supports and services.
Diversity and Inclusion in relation to the composition of companies' boards and senior management, current and proposed obligation and reporting requirements, voluntary frameworks and expectations from shareholders and other stakeholders.
Environment, Health and Safety
Environment, Health and Safety (EHS) management is a significant social factor in our ESG practice. Particularly since the pandemic, public and investor scrutiny of EHS has increased, with the observance of public health and other health and safety protocols in relation to both the public as well as employees across all sectors moving centre stage. Our advice to clients throughout the pandemic has been grounded in our experience of having advised for many years on EHS across a range of sectors. This now extends not only to physical well-being, where both Health and Safety and environmental factors come into play, but increasingly mental well-being, which has in itself many facets. Our practice includes:
Compliance with Health and Safety regulations in Construction & Engineering and in large infrastructure projects across all sectors, including Commercial and Retail Development, Education, Energy, Renewables and Natural Resources, Healthcare, Life Sciences, Logistics, Manufacturing, Pharmaceuticals, Technology, Transport and Utilities.
Advising employers on statutory responsibilities for the health, safety and welfare of their employees (and others) at the place of work as well as any liabilities for damages arising from illnesses and injuries to employees and third parties.
Advising on the powers of the Health & Safety Authority, including potential criminal liability and how to achieve compliance with relevant obligations.
Health, well-being and other environmental standards required to be achieved for completed buildings to be used as workplaces.
Lean Construction and other green construction methodologies and approaches.
Due Diligence on EHS issues including in relation to supply chains through the development of policies and strategic oversight.
Community Investment and Capacity Building
Though it may not seem like it, your company's relationships with employees, suppliers, and customers can be viewed through a quantitative lens. For example, are the wages that your company provides in line with your industry? Do employees like working there, and how high is employee turnover? How do your suppliers and customers feel about working with your company, and will they continue to support your business? In this area our practice includes:
Social Bonds, including acting with responsAbility Investments AG as they teamed up with the Swedish International Development Cooperation Agency and Danske Bank to launch its latest innovative social bond. The $177.5 million bond was backed by bundled loans to innovative companies in capital-scarce regions which operate in the financial inclusion, healthcare and WASH (water, sanitation, hygiene) sectors, and have a measurable, positive social impact.
Social Housing, including advising numerous developers, investors and lenders on social housing schemes across Dublin and surrounding counties. This includes engagement with the Department of Housing, Local Government and Heritage and the Housing Agency on the enhanced lease structure and making a submission to Government in relation to the "Accelerating the National Development Plan", as well as advising Legal & General on a €54m senior secured financing for the acquisition by Cluid Housing Association of 200+ social housing units.
Small Business Loans, including advising the European Investment Bank on the Irish law aspects of financing to provide up to €100m in loans to support SMEs in Germany and The Netherlands via the Funding Circle platform.
Sustainable debt solutions, including advising Everyday Finance and LCM Partners, part of the Home Solutions Initiative (HSI) consortium, on the purchase of approximately 620 mortgages in long term arrears from AIB. HSI also includes Home for Life and Arizun Asset Management and was established with the aim of achieving permanent and sustainable solutions to helping customers remain in their homes. The transaction offers an innovative approach to dealing with mortgage customers in long term arrears and is the first such transaction in the Irish market.
PPP projects, such as advising BAM PPP/PGGM on the PPP projects in the social housing, justice and education sectors.
Human Rights and the Rule of Law
Human rights is an essential element of the social pillar of ESG.  Our ESG team assists our clients in protecting against human rights violations throughout the supply chain, as well as working with individuals and organisations to protect human rights. Our practice includes:
Immigration Council of Ireland: Through pro bono assistance and secondment placements, we have partnered with the Immigrant Council of Ireland (ICI) for the past eight years. This secondment is the longest running trainee placement programme in the State. In collaboration with the ICI, Kids in Need of Defense (KIND) and the Irish Refugee Council, we represent unaccompanied refugee minors in their applications for family reunification. To date over 80 lawyers across the firm represent 30 In 2021 we expanded this project to provide immigration assistance to people affected by the humanitarian crisis in Afghanistan and the Ukraine.
Migrant Rights: Many migrants face challenges accessing legal mechanisms to enforce their employment rights, as what exists in statute is not always the reality experienced by vulnerable migrant workers. The Migrant Rights Centre Ireland is a national organisation working for justice, empowerment and equality for migrants and their families. Arthur Cox works closely with the Migrant Rights Centre Ireland on casework matters, training and institutional support, such as GDPR and employment training. An example of this partnership is a referral we accepted to represent a woman who was trafficked to Ireland and forced to do unpaid work in human trafficking and modern slavery proceedings.
Fair Representation: We are proud to be part of a global team that provides legal casework support to individuals facing the death penalty in the United States. For the past three years, we have collaborated with Amicus, a UK charity that conducts research and provides representation to those facing the death penalty in the United States. Amicus assists the most vulnerable in society to access fair representation in particular people facing discrimination due to mental illness and intellectual disability. Arthur Cox works with under resourced capital defence teams in the US at both a State and Federal level. To date approximately 100 Arthur Cox lawyers have assisted Amicus in its work to challenge the legality of death row judgements with an overall aim of ensuring fair trial procedures.
Access to legal Information: Arthur Cox supports the FLAC Information Line to strengthen access to justice by providing essential legal information to communities navigating the legal system. Traditional face-to-face FLAC clinics were forced to close as a result of COVID restrictions. During the height of the COVID-19 pandemic, the information line became "completely overwhelmed" and many calls went unanswered. Arthur Cox offered assistance and a new collaborative project was established. Arthur Cox volunteers underwent training with FLAC to assist with answering calls to its information line. The project has been an opportunity for Arthur Cox lawyers to assist members of the community who might not otherwise have had access to answers to their legal queries. To date Arthur Cox volunteers have answered over 800 calls through FLAC clinics – calls which simply would otherwise have gone unanswered.
Human Rights Due Diligence: We support companies in the strategic development of policies, systems and structures to support the conduct of human rights due diligence for the identification of risks in both their own operations and value chains in compliance with local and international frameworks and resulting reporting obligations.