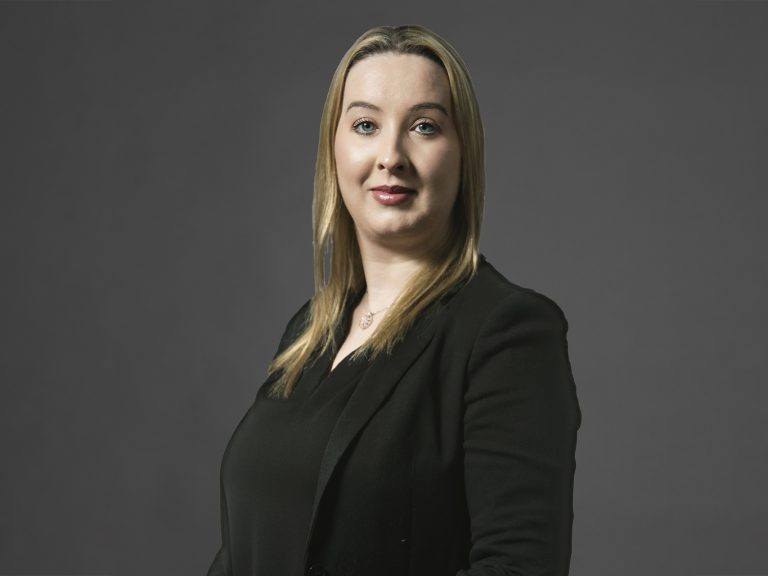 Niamh is an experienced Solicitor and Director of eDiscovery in the Legal Tech Services Group. She specialises in eDiscovery and litigation document review across a range of areas including eDiscovery, regulatory investigations, DSARS, internal investigations and inquiries.
Niamh  has extensive experience on advising  on all stages of the document review process from the  identification and preservation stage through to production whilst implementing protocols within the EDRM to ensure the delivery of best practices. In addition, she also has widespread project management experience overseeing a number of multi-disciplinary teams within LTIS and ensuring that the correct resources and technology are put in place to maximise efficiencies.
Niamh is a founding member of the Ireland Chapter of the Association of Certified E- Discovery Specialists (ACEDS), holds a ACEDS eDiscovery Essentials Certification, is  a NUIX eDiscovery Specialist and a Committee member of the Relativity Dublin User Group.
Relevant Experience
Assisted clients on various investigations by the Central Bank of Ireland and the Competition and Consumer Protection Commission. These investigations involved ensuring that all protocols, processes and procedures were adhered to in full while simultaneously managing the implementation of workflows, monitoring progress and client reporting
Acted as the lead project manager for a number of review teams in relation to large scale document reviews for a number of financial institutions on the Central Bank's Tracker Mortgage Examination some of which required review teams in excess of 50 personnel
Extensive experience in all aspects of the document review  process with a particular emphasis On technology assisted review (TAR). This includes managing a number of predictive coding exercise involving in excess of 1,000,000 documents
Advised on multiple large scale and complex Data  Subject Access Requests ensuring that stringent deadlines were adhered too
Multiple eDiscovery projects which involved utilising the Arthur cox review platforms
Member of a team that was involved in the coordination and preparation of the largest sale of residential mortgages ever undertaken in the State which included implementing and overseeing an extensive QC process
---
Education & Qualifications
BA, 2006, NUI Galway
LLB, 2007, NUI Galway
Admitted as a Solicitor, 2013
Founding member, Ireland Chapter of the Association of Certified E- Discovery Specialists (ACEDS)
NUIX eDiscovery Specialist
ACEDS eDiscovery Essentials Certificate
Committee member, Relativity Dublin User Group
---
---