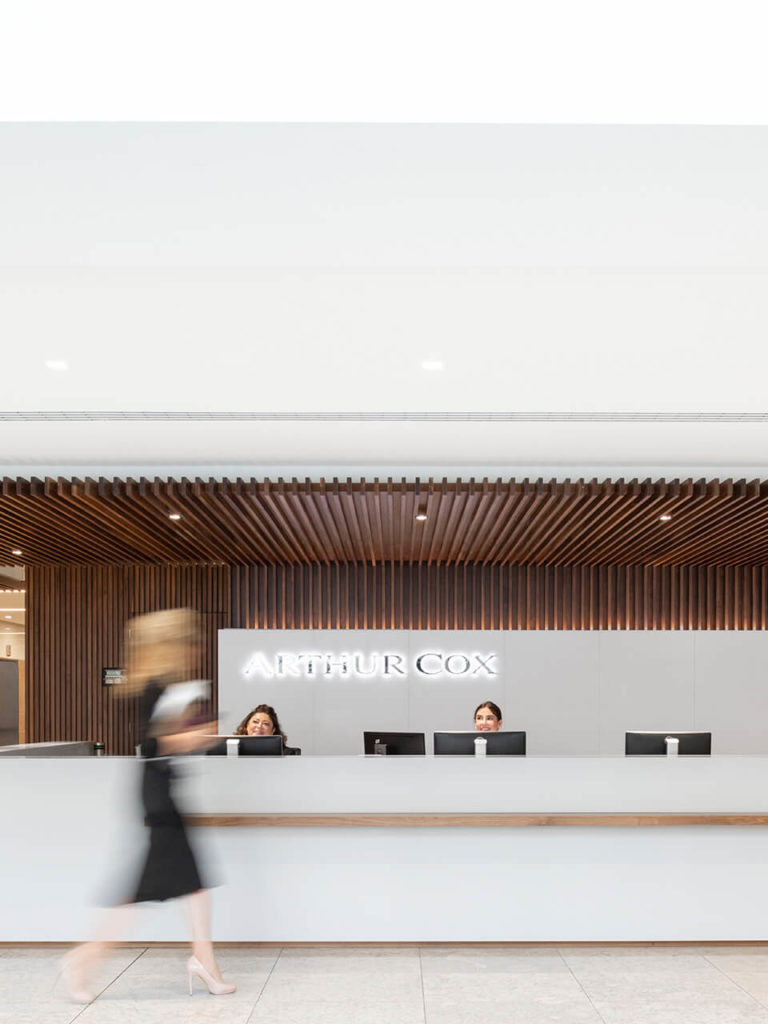 Arthur Cox Tax Group Update March 2021
It's been a busy start to 2021 for the Arthur Cox Tax Group. Here are a few deals we have been working on so far in 2021 and other news.
Recognition
Ailish Finnerty was recognised by MergerLinks as being in the top three Female M&A lawyers in EMEA for 2020.
Fintan Clancy was recognised by MergerLinks as being in the top five Tax Lawyers in EMEA for 2020.
Public Company
All tax partners advised our clients that are listed on the Dublin and/or Irish stock exchanges on the migration of securities clearing to Euroclear including: Ryanair, CRH, Bank of Ireland, Total Produce, Grafton Group, Flutter, Greencore and Glanbia.
Fintan Clancy, Orlaith Kane and Nicola Cavey advised PRA Health Sciences on its proposed acquisition by Icon plc for approximately $12 billion in a cash and share transaction. Read more here.
Ailish Finnerty, Orlaith Kane and Nicola Cavey advised on the HL Acquisitions Corp. and Fusion Fuel Green business combination, representing one of the first transactions interposing an Irish top holding company to facilitate a BVI incorporated SPAC in acquiring a European target. Read more here.
Caroline Devlin and Dearbhla O'Gorman advised Flutter Entertainment plc, the leading global sports betting and gaming group, on its accelerated acquisition of 37.2% of FanDuel Group Parent LLC from Fastball Holdings LLC. Read more here.
Fintan Clancy, Elaine Mooney and Dearbhla Ní Fhloinn advised Jazz Pharmaceuticals Plc on its proposed acquisition of GW Pharmaceuticals Plc a total consideration of $7.2 billion (or $6.7 billion net of GW cash) in a cash and share transaction. Read more here.
Fintan Clancy, Elaine Mooney and Cristina Susanu advised Seagate Technology Plc on the proposed insertion of a new NASDAQ listed holding company on top of the Seagate group to facilitate the creation of distributable reserves and the returning of cash to shareholders by way of dividends and share buybacks.
Private Company
Finance & Asset Management
Across the tax group, we have advised and are advising on over 50 CLOs (including new issuances, resets and refinances) since 1 January including for: Partners Group, Blackstone Credit, Oaktree, KKR, Alcentra, MAN GLG, Carlyle and Sound Point.
We continue to advise our private equity and hedge fund clients on structuring a wide variety of investments via Irish holding structures, including investments in loan portfolios, royalty receivables, life settlement portfolios, equipment leasing, risk retention securities and establishment of loan origination platforms.
David Kilty, Elaine Mooney and Cristina Susanu advised on 13 CLO's moving to Ireland from the Netherlands with a total value of €5,715,350,000.
David Kilty and Ciara Fagan advised Everyday Finance and LCM Partners, part of the Home Solutions Initiative (HSI) consortium, on the purchase of approximately 620 mortgages in long term arrears from AIB. Read more here.
Ailish Finnerty, Ciara Fagan and Dearbhla Ní Fhloinn advised on a residential mortgage-backed securities transaction arranged by Natixis and raising €319M for Dilosk.
David Kilty and Nicola Cavey advised Centerbridge Partners Europe, LLP on its acquisition of a majority stake in auxmoney, the largest credit marketplace in continental Europe. Read more here.
Dearbhla O'Gorman has advised Alpha Bank, Piraeus Bank and Attica Bank on their securitisations of a number of portfolios of non-performing Greek mortgages in Irish SPVs.
Real Estate
Fintan Clancy and Cristna Susanu advised Amundi Real Estate on on its first acquisition in Ireland on behalf of a fund under management, Fitzwilliam 28, a leading office development in the heart of Dublin. Read more here.
Other
Caroline Devlin and Susan Lynch have led the firm's DAC 6 response, including representing the firm in all interactions with Revenue on the DAC 6 guidance.
All members of the Group have advised their clients in relation to their DAC 6 obligations in relation to the various transactions that the firm has been involved in over two year the look-back period to June 2020.
Background on the Tax Group
The Arthur Cox tax group is one of the leading tax law practices in Ireland.  We provide fully comprehensive and commercial tax advice to a broad range of domestic and international clients operating in all sectors of the Irish economy.  We provide high value advice on important transactions and challenging situations.
Our team is an integrated part of the firm's wider practice groups and clients but also provides stand alone tax advice.
We have a highly experienced team made up of four Partners, eleven Associates and two to four Trainees.