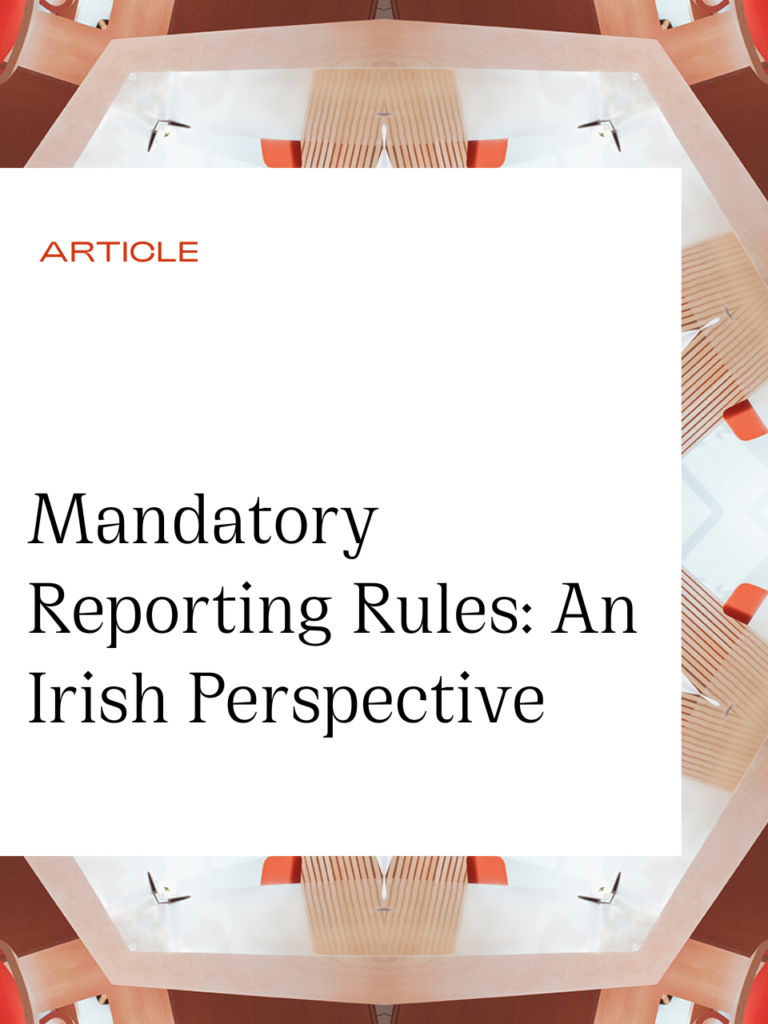 Mandatory Reporting Rules: An Irish Perspective
Fintan Clancy, Partner and Head of our Tax Group, and Mary Dineen, Tax Director, contributed an article to the September 2023 issue of "Perspectives on Tax Law and Policy" by the Canadian Tax Foundation.
Ireland has a longer history with mandatory disclosure rules (MDRs) than most of its EU counterparts do. Indeed, Ireland was one of three EU member states with a regime in place before the implementation of the EU Council Directive 2018/822 (commonly known as DAC 6). When DAC 6 took effect in 2018, it extended the scope of the previous MDR regime in Ireland.
Read the full article here.