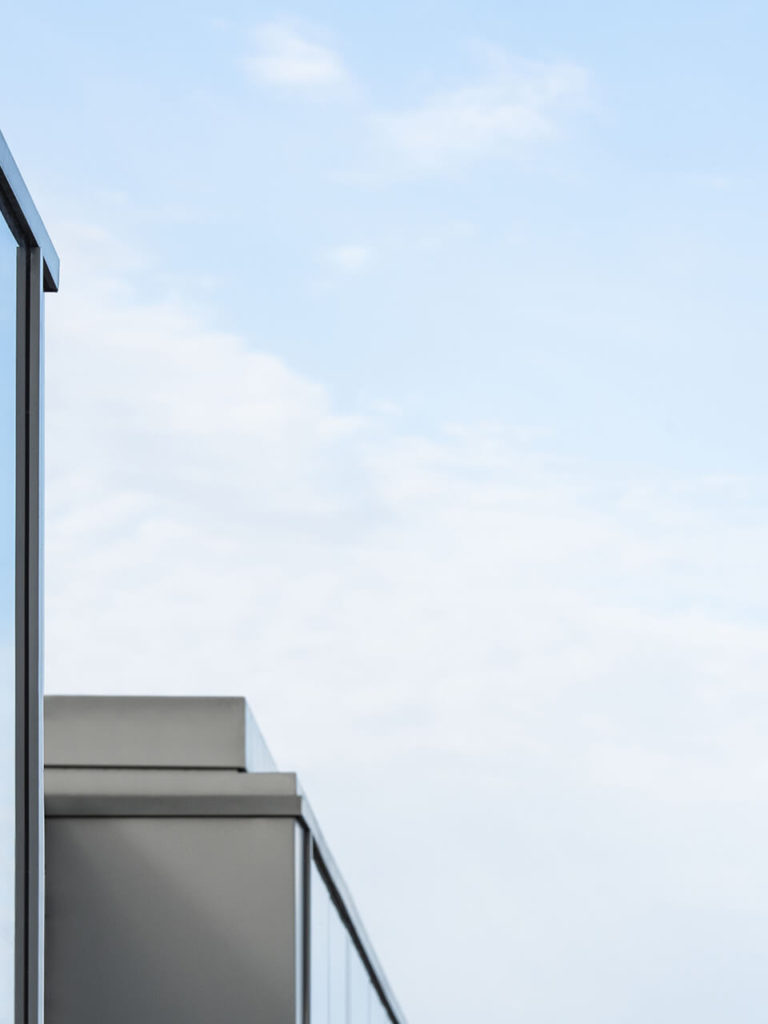 GDPR and the Cloud – Helpful DPC Guidance for Organisations
Are you a controller of personal data under the General Data Protection Regulation ("GDPR") who uses a cloud services provider ("CSP"), or are you a CSP who acts as a processor to a controller customer who has engaged you to provide it with cloud computing services ("CCS")?
If you answered yes to either question, you are required to be aware of the data protection risks associated with the provision and receipt of CCS and to comply with GDPR obligations appropriate to your status as controller or processor of personal data. Helpfully, the Data Protection Commission ("DPC") has issued a CCS guidance note dated October 2019: "Guidance for Organisations Engaging Cloud Service Providers" which is a useful addition to the range of advice issued by the DPC and provides useful clarification for both customers and suppliers of CCS.
CCS obligations under GDPR
Controllers have an obligation under GDPR to process personal data in a way that ensures appropriate security (as per the data protection principles of integrity, confidentiality and security). The DPC highlights that organisations must ask whether they have appropriate technical and organisational measures in place and ensure their processors do too. The DPC has separately issued guidance for controllers of personal data on data security, which is a reference guide to assessing whether appropriate security measures exist or are required to be implemented. As the DPC states in the CCS guidance "the use of any cloud services as part of [data controllers'] business is an important area in which organisations need to ensure there is adequate security for the personal data they process".
Cloud computing under GDPR
The DPC notes that "people often mean different things when they talk of processing data 'in the cloud'", which is undoubtedly true. The CCS guidance is not intended as a detailed guide to cloud computing or different types of CCS and thus generally describes cloud computing, for both controllers and processors, as "usually involves" an external CSP doing some or all of the processing or storage of personal data "on servers and/or in a data centre" under that CSP's control. The DPC notes that CSPs' will "in many cases" be acting as data processors and reminds CSPs to be aware of their obligations as processors, which are less onerous than those that apply to controllers. Whether a CSP is a data processor or controller is a question of fact, which can be a difficult analysis.
Types of cloud computing
The DPC identifies three CCS models, which may involve the provision of a physical infrastructure, operating system, and/or processing software:
Software as a Service ("SaaS");
Infrastructure as a Service ("IaaS"); or
Platform as a Services ("PaaS").
The DPC also discusses the distinction between a private, public and hybrid model CCS. It points out the possibility of a chain of CCS applying, where a CSP, acting as a sub-processor, provides CCS to another CSP, who has the ultimate contract relationship with the customer, generally the data controller. The DPC also points to the complicated scenario arising where CSPs "are also data controllers, or 'joint controllers'". Again, the question is always one of fact. Overall, the DPC references to CCS service models and architecture models accord to most common industry categorisations.
CCS associated risks
The recent CCS boom has offered businesses of all sizes a range of new and favourable storage options. The DPC states it is essential for businesses looking into CCS (or those already engaged with a CSP) to ensure adequate security of personal data being stored in the cloud. Issues may arise where controllers relinquish control of data to their CSP, where there is insufficient information around the service and its safeguards, or where the CSP is unable to adequately support the controller's obligations and/or data subjects' rights. The CCS guidance mainly focuses on CCS risks and recommended steps to remove and reduce such risks.
The meaning of "control"
The CCS guidance is clear that a data controller "must remain in control of the personal data it collects when it subcontracts the processing to a cloud provider". This is a key obligation, which cannot be waived or contracted out of. If the data controller cannot demonstrate control, it may potentially be in breach of GDPR. The DPC states that control requires:
ensuring security of personal data;
ensuring transparency around processing of personal data;
certainty around the location of personal data; and
having a written contract in place with the CSP.
Secure cloud computing
Under GDPR, a controller may only engage a processor if the latter provides sufficient guarantees to implement appropriate technical and organisational measures. Controllers and processors are responsible for ensuring that such measures are commensurate to the risk. In practice, this is a key area of customer difficulty with the procurement of CCS, which in essence is output measured. Customers do not have, and generally the CSP will not or cannot allow its customers, visibility of what goes on under the hood, whether in real time or on ad-hoc basis (e.g. by way of inspection or audit). The DPC states that "a controller must therefore be satisfied that personal data will be secure if it is outsourced to a cloud provider". The reference to outsourcing is interesting and it was long challenged by the cloud industry that this was a form of outsourcing, which is a well understood commercial sector in terms of risk management and commercial arrangements. The industry has largely succeeded in creating a commercial and contractual model, as well as a financial model, unique to itself.
The DPC states that with reference to security, controllers must be satisfied in two main areas. That the CSP:
will only process personal data in accordance with its instructions; and
has taken into account risks presented from loss, destruction, alteration, unauthorised disclosure of, or access to personal data stored, whether accidental, unlawful or otherwise.
CSP assurances
The DPC states that controllers must seek assurances from potential CSPs on key issues, including:
pseudonymisation and encryption;
isolation or separation of a personal data from the CSP's other customer data;
ensure ongoing confidentiality, integrity, availability and resilience;
restoration of availability and access in the event of a physical or technical incident;
regular testing, assessing and evaluating the effectiveness of measures;
procedures in the event of a data breach; and
process to delete or return all personal data on contract termination.
Controllers must be satisfied with such assurances both in advance of entering the contract with the CSP and throughout the arrangement. This may be achieved by:
requesting a detailed technical analysis incorporating an information security audit questionnaire or an approved code of conduct/certification mechanism; and
where necessary, on-site inspections of the CSP, implementation of the security policy and/or audit of personal data processing operations/technology usage.
As mentioned above, customer inspection or audit is a difficult topic in the CCS sphere. In practice, more sophisticated CSPs will commission third party audit-style reports which can be made available to customers. Overall, it is difficult for the customer of a CSP to obtain much if any change to the established supplier financial, technical and contractual model. This is especially true with reference to the large service providers. In certain market sectors, CSPs are more willing to engage in some degree of dialogue, or have pre-prepared responses to the type of requirements listed above, the financial services sector being a prime example. That is arguably as much due to sector specific regulatory requirements as the market leverage of the customer base. For customers lacking leverage, or regulatory requirements to reference, contracting with market leading CSP's is challenging. This includes the public sector, where individual agencies in Ireland are in most cases of modest enough size and thus represent modest enough spend. These specific guidance statements are perhaps the most difficult part of the CCS guidance for data processors to comply with. The more important, but broad, statements in relation to data controllers remaining in control are perhaps not so difficult, if only because CSP contracts deliberately do not express or imply CSP control, which is a condition CSPs strongly argue against as a matter of fact.
Transparency requirements
Under GDPR, the CSP as a processor may avail of approved codes of conduct or certification mechanisms to help demonstrate compliance of elements of their processing. This allows a controller to assess if the arrangement is appropriate to the processing operations being contracted. A high level of transparency is required between a controller and data subjects when that controller is processing those data subjects' personal data through a CSP. The CSP must be able to account for its processing operations. The DPC states that a controller must be satisfied as to the CSP's:
security arrangements;
record keeping; and
sub-processing arrangements.
Location, location, location
Personal data held in the EEA benefits from a common standard of EU protection. Such protection may extend to data transferred outside of the EEA by relying on one of the following mechanisms under GDPR:
Art. 45 – transfers based on an adequacy decision;
Art. 46 – transfers subject to appropriate safeguards e.g. model contractual clauses;
Art. 47 – transfers subject to binding corporate rules.
Contract particulars
The DPC states that a number of key points must be covered in the contract between a controller and its CSP, including details of how the CSP will:
only process personal data as instructed by the controller;
provide an appropriate level of security measures;
provide a list of sub-processors it has engaged and keep the controller informed of changes;
allow and contribute to the controller's audits or inspections;
guarantee the security of personal data processed outside of the EEA;
apportion liability between the controller and CSP in the event of a GDPR infringement and how this is notified to the controller; and
meet its obligations to support data subject rights.
The contract must also outlined the subject-matter, scope, nature, context, purpose and duration of the processing, and how types and categories of personal data are dealt with at commencement, transfer, routine processing and 'end-of-life' (including return or deletion).
Conclusion
Overall, the DPC's guidance offers welcomed clarity to those seeking to engage or renew their commitments to a CSP in the age of GDPR. In doing so, organisations should keep the DPC's main message in mind and ask whether they (or their CSP) have the appropriate technical and organisational measures in place. We recently published an article on public sector procurement of CCS, which can be read in conjunction with this GDPR related article here.
The authors wish to thank Sam O'Connell for his contribution to this article.