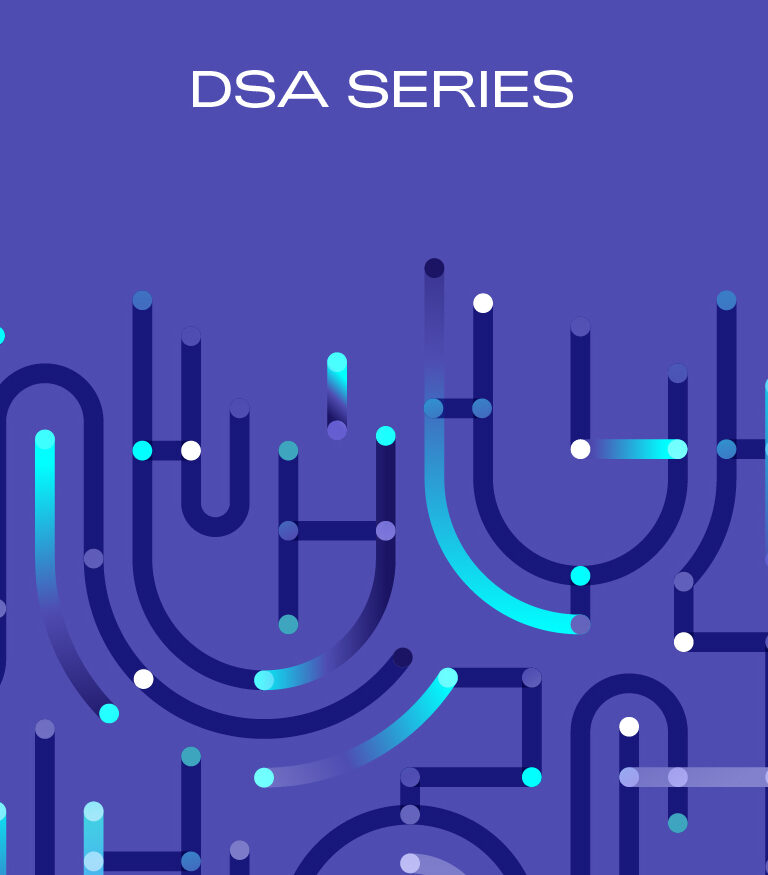 EU Digital Services Act – First Deadline Approaches
In the first of our series of briefings on the European Union's Digital Services Act ("DSA"), we will take a look at the impending 17 February 2023 deadline for online platforms and online search engines to calculate and publish the average number of "monthly active recipients" of their services ("AMARs") in the EU.
Where is this obligation coming from?
The DSA is set to overhaul the rules relating to intermediary liability for internet companies doing business in the EU.  It does so by introducing various tiers of obligations that will apply to different categories of "intermediary service" providers. The most onerous obligations will apply to "online platforms" and "online search engines" which have 45 million service recipients or more in the EU and which have been designated as "very large online platforms" ("VLOPs") or "very large online search engines" ("VLOSEs") by the European Commission ("EC").
In order to assist the EC in its task of identifying and designating VLOPs and VLOSEs, all online platforms and search engines are required under Article 24(2) DSA to calculate and publish their AMARs figure for each individual service they offer in the EU. Providers have until 17 February 2023 to publish this figure and will be required to update it every six months.
Why is this important?
The DSA will apply to most intermediary service providers from 17 February 2024.  However, the EC is empowered to designate VLOPs/VLOSEs on the basis of the AMARs figures published pursuant to the 17 February 2023 deadline.
Once designated as VLOPs/VLOSEs, these providers will have just four months to comply with their obligations under Chapter III, Section 5 of the DSA.  As such, depending on the popularity of the online platform or search engine in question, this upcoming deadline may have the effect of bringing forward the date from which certain providers will have to be ready to comply with these new rules.
Which companies are affected?
The obligation to publish AMARs figures on a bi-annual basis applies to the following providers of intermediary services:
Online platforms
Hosting services that, at the request of a recipient of the service, store and disseminate information to the public.

The full definition is provided at Article 3(i) DSA and excludes services for which the storage or dissemination of information to the public is a "minor and purely ancillary" feature (e.g. the comments sections of an online newspaper).

Online search engines
Intermediary services that allow users to perform searches of, in principle, all websites on the basis of a query on any subject, and that return results in any format in which information related to the requested content can be found.  The full definition is provided at Article 3(j) DSA.
The DSA is designed to have extraterritorial effect and will apply to online platforms or search engines that offer their services to recipients established or located in the EU. Providers, which qualify as micro or small enterprises, are exempt from the obligation to publish their AMAR figure, though they must provide this figure to regulators upon request.
How should providers calculate their AMARs figure?
Article 24(2) DSA requires providers to publish the number of monthly active recipients of their service, calculated as an average over a six month period.  This calculation is to be made "in accordance with the methodology laid down [by the EC]".  However, no such methodology is available at present. Given that the EC is required to consult with the European Board for Digital Services (the "Board") in advance of adopting a delegated act laying down this methodology, it is unlikely that any methodology will be available until after 17 February 2024, when the Board is formally established.
In the absence of any official methodology, providers are reliant on the text of the DSA for guidance as to what criteria to apply when calculating their AMARs.  The following definitions provide a starting point for how to calculate this figure:
"Active recipient of an online platform" is defined by Article 3(p) DSA and includes recipients who engage with an online platform by: (i) requesting the platform to host information, or (ii) being exposed to information hosted by the online platform and disseminated via its "online interface".
"Active recipient of an online search engine" is defined by Article 3(q) DSA and includes recipients that submit a query to the search engine and that are exposed to information indexed and presented on the search engine's online interface.
Recital 77 provides further elaboration, stating that the number of active recipients should "include all unique recipients of the service that engage with the specific service".  The threshold for engagement is likely to be low and includes individuals who merely view content via an online platform's online interface.
In terms of limiting the figure to unique recipients, individuals who engage with online platforms or search engines via multiple interfaces in the relevant period (e.g. via website and app), or via multiple devices, should be counted only once.  Similarly, automated users, such as bots, may be discounted from the AMARs figure, provided that doing so does not entail the further processing of personal data or tracking of individuals.
What practical steps can providers take?
In practice, and absent any regulatory guidance, providers are likely to encounter difficult questions when calculating the number of unique monthly active recipients in the EU, for each online platform or online search engine they provide. Therefore, providers should document the methodology they adopted when calculating the AMARs for their service and ensure this methodology is consistently applied for each review (every 6 months), unless official guidance directs other steps to be taken.
For more information and guidance on the recommended steps to comply with this requirement or otherwise on the likely impact of the DSA to your business, contact a member of our Technology and Innovation team. The next article in our DSA series will look at the obligations that apply to each category of intermediary service provider, and will help determine which obligations are most relevant to your business.
The authors would like to thank Luke Lyons for his contribution to this article.