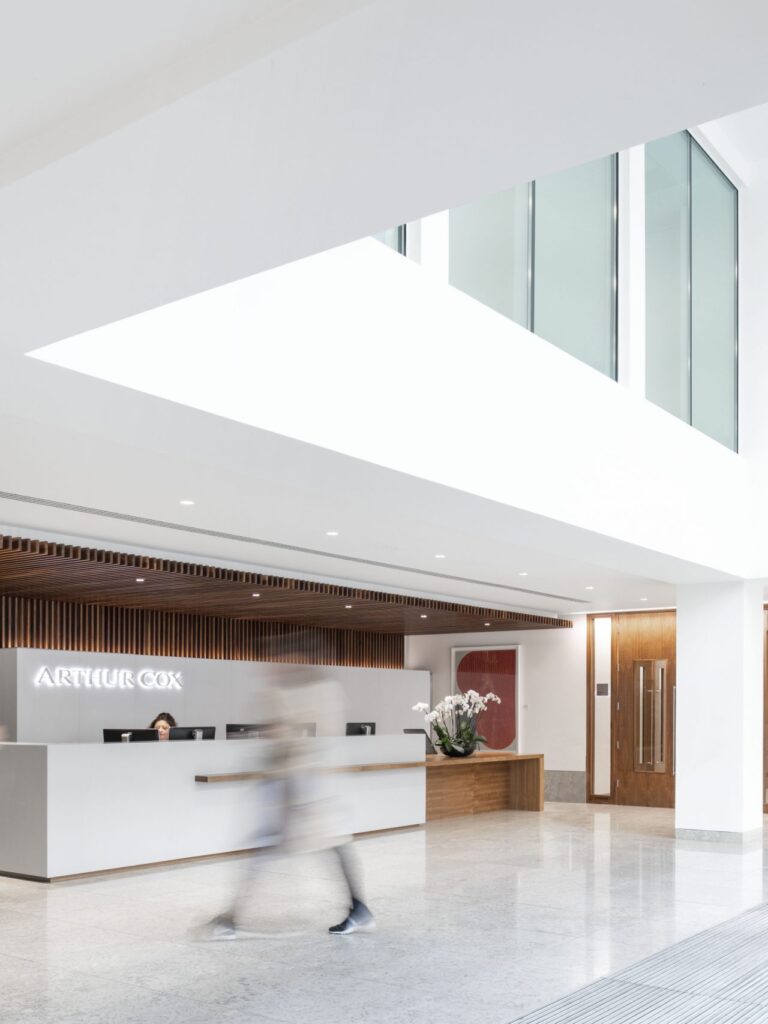 The Windsor Framework – What NI businesses need to know
The UK Government has today formally adopted the Windsor Framework agreed with the European Commission after a major element, the Stormont Brake, won the support of the majority of MPs. The agreement makes some key amendments to the Northern Ireland Protocol and will now proceed to implementation under Supplemental EU Regulations and UK legislation decisions.
The NI Protocol
The original Protocol sets trade rules and keeps Northern Ireland inside the EU's single market for goods thus ensuring continued vested interest in trade with the EU.  The Windsor agreement introduces major changes to the Protocol considerably facilitating trade between GB and NI. The Protocol as amended provides NI businesses with the opportunity to avail of access to both the UK and EU markets.
Key amendments made by the Windsor Framework
New green and red lanes at Northern Ireland ports will reduce bureaucracy on trade between Great Britain and Northern Ireland.
The green lane is for British goods imported into NI from GB that are staying in NI. There will be minimal paperwork and no routine physical checks although enhanced market surveillance is anticipated to ensure that goods are consumed in NI.
Businesses are required to register as a trusted trader under the new United Kingdom Internal Market Scheme (UKIMS) to use the green lane.  The agreement expands the number of businesses able to be classed as internal UK traders, in particular:
Businesses throughout the UK will be eligible, not just those with premises in NI.
The turnover threshold for companies involved in processing to be eligible to move goods as "not at risk" is increased to £2 million (from £500,000).
Businesses with turnover above the £2 million threshold, will be eligible to move goods under the scheme if those goods are for use in the sale of retail food to consumers, animal feed, healthcare, construction and not-for-profit sectors.
The red lane is reserved for at-risk goods destined for onward travel into the Republic of Ireland.  Red lane goods will continue to be subject to customs processes and other checks.
More than 60 EU food and drink rules are removed from the original Protocol addressing concerns regarding trade in food products from GB to NI. Under the Windsor agreement, UK public health and safety standards will apply for all retail food and drink in the UK internal market.
To assist trade to NI from GB the Windsor agreement introduces "Not for EU" labels on food products sold in Northern Ireland. Labelling requirements are due to commence in October 2023 with meat, meat products and minimally processed dairy products (like fresh milk and cream). This will continue until July 2025 when all relevant products will be marked. Shelf-stable products, like bread, pasta and confectionery, will not require the label.  Anticipated financial support from the Government will help businesses with the labelling change.
EU's Falsified Medicines Directive will be disapplied for medicines being supplied to Northern Ireland. The pharmaceutical business will be able to produce a single medicines pack for the whole of the UK alleviating concerns by manufacturers to produce a specific NI only pack.
In relation to the movement of steel from GB to NI, NI companies will be able to use the EU's tariff rate quotas for steel, providing them with access to UK-origin steel in these categories. This will allow them to avoid having to pay the 25% tariff linked to the EU safeguard measures currently in place for steel imports into the EU.
Goods moving from NI to GB will not be subject to customs procedures except in the very limited number of cases where the EU is required by its international obligations to check exports (e.g., hazardous chemicals and firearms).
Business-to-consumer parcels will benefit from a simplified customs procedure, provided that the parcels are shipped by Authorised Carriers. This is in the case of an NI customer ordering a parcel to be shipped from GB. Authorised parcel operators will have to share data with the government to monitor and manage any risks of smuggling into the EU market and this data-sharing process is expected to be in place by September 2024.
The main customs requirements will be entirely waived for consumer-to-consumer parcels. Business-to-Business parcels will be treated in the same way as normal freight movements.
Full EU certification will no longer be required for the movement of plants from GB to NI. Plants and seeds will move under the existing UK-wide plant passport scheme, in line with traders throughout the UK.
Northern Ireland can diverge from EU rules on the structure of excise duties and take advantage of reduced VAT rates on goods supplied and installed in immovable property located in Northern Ireland (e.g. heat pumps and solar panels). NI can also benefit from reduced VAT rates to a higher number of categories of goods than allowed under EU law.
Introduction of a new Stormont brake, allowing the Northern Ireland Assembly to object to new EU rules. Under the emergency mechanism assembly members could formally raise concerns over new EU goods legislation, potentially leading to the suspension of the law and arbitration with the EU.
The Northern Ireland Protocol together with the key changes made under the Windsor Framework present various implications that businesses trading in and out of Northern Ireland should be aware of. If you would like further advice on the legal impact of these latest Brexit developments on your business please contact the Arthur Cox Corporate and Commercial team who will be happy to assist.