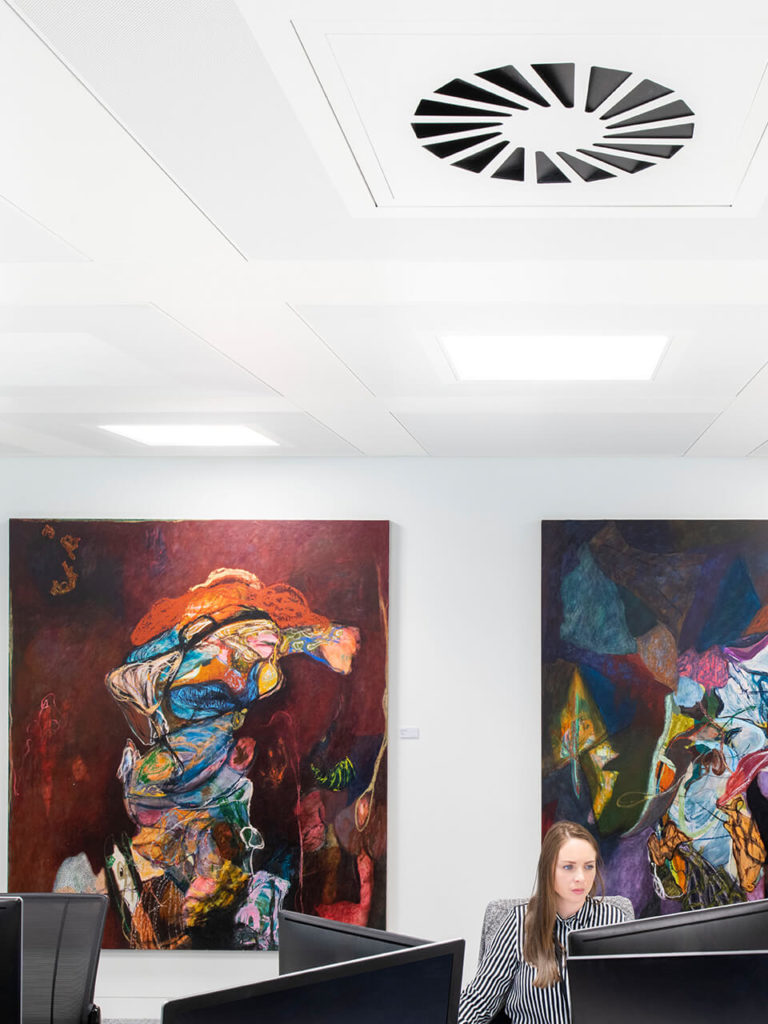 Safety First – Product Recall in Ireland
Whilst every effort may be made by producers and distributors to avoid a product recall situation, familiarity with the processes involved in recalling a product if safety concerns arise is essential so that if necessary, a recall can be dealt with effectively and efficiently.
Click here to view this briefing in PDF format.
It is essential to know which competent authority should be contacted upon becoming aware that a product is unsafe, as the obligations which exist may depend upon the particular product and the relevant competent authority. Producers (including manufacturers) should have a plan in place for a potential product recall to ensure a rapid response to safety issues whilst ensuring compliance with all applicable safety regulations.
Product Recall Plan
A product recall plan will vary depending on the product concerned, but typically it should:
identify the response team, which may be made up of individuals from different parts of the business, and should set out the individual(s) with overall responsibility for the product recall;
set out a risk assessment procedure to determine if a product recall is the most appropriate corrective action;
contain a step plan for managing the logistics of all stages of the recall;
have details of all parties required to assist with a product recall, including all relevant distributors and other parties in the supply chain;
contain a communications plan detailing how the product recall will be announced beyond the notification to the relevant competent authority; and
set out the process for monitoring and reviewing the product recall.
In some instances the relevant competent authority will coordinate a public information campaign with producers. Otherwise, often advertising channels can include in-store notices, local press and media, emails and social media posts. The competent authority may also maintain a list of recalled products on their website.
Consumer Products
The Competition and Consumer Protection Commission (CCPC) is the competent authority for consumer products in Ireland. It maintains an up-to-date register of product recalls in its website.
It is an offence under the European Communities (General Product Safety) Regulations 2004 (General Product Safety Regulations) to place a product on the market unless it is safe and accompanied with relevant warnings and instructions for use. If a safety issue arises, the General Product Safety Regulations require the producer to take appropriate action, which may include withdrawing the relevant product from sale or recalling it from consumers. Distributors are also required to monitor products they supply to the market with regards to safety.
As soon as a producer or distributor becomes aware that a consumer product poses a risk to the health and safety of consumers, they must notify:
the manufacturer (if it is not the manufacturer)
the CCPC – by completing the CCPC notification form, available on the CCPC website
the consumer – directly, if possible, or through retailers or the media
The CCPC may issue directions in respect of a product which might pose a risk, including an order to immediately withdraw the product from the market. A failure to comply with the product recall order is an offence which can be prosecuted summarily by the CCPC. Any party dissatisfied with a decision or direction of the CCPC can appeal it to the Circuit Court within 21 days of the decision.
Medicinal Products and Medical Devices
Recall of medicinal products and medical devices for human and veterinary use is overseen by the Health Products Regulatory Authority (HPRA).  Product recalls are classified according to the potential impact on health of the defect issue giving rise to the need for a recall.
Medical Devices
Over 150 medical devices are recalled annually in Ireland. The decision to recall a product is often taken by medical device manufacturers and communicated to HPRA through the issuance of field safety notices, which are made available on HPRA's website. HPRA may also require a manufacturer to issue a field safety notice where it has received direct reports of a safety risk.
The Medical Devices Directive 93/42/EEC obliges manufacturers to report all incidents involving medical devices occurring in Ireland to HPRA. An incident can include unanticipated side effects, inaccurate labelling or device malfunctions which may lead to a death or serious deterioration. Not all incidents will result in the recall of the device, but all must be reported.
A guide published by HPRA on incident reporting for medical devices sets out the timeline for reporting an incident, which varies depending the severity of the incident:
A serious public health threat should be reported immediately, but not later than two calendar days after awareness;
Death or unanticipated serious deterioration in the state of health should be reported immediately, but not later than ten calendar days after awareness; and
Less serious incidents should be reported immediately, but not later than 30 calendar days after awareness.
Medicinal Products
Medicinal products are only placed onto the market once an authorisation has been obtained, and strict reporting obligations are imposed on marketing authorisation holders through HPRA's system of pharmacovigilance. As part of the marketing authorisation application, a description of the arrangements for the withdrawal or recall of the product from sale must be supplied.
All proposed recalls of medicinal products must be notified to HPRA, so that the terms of the recall can be agreed and the implications for other products, the supply chain and for patients/ users be evaluated.
HPRA classifies product recalls of medicinal products according to the potential impact on patient health and timelines for reporting range from 24 hours for serious defects, to five days for less serious ones.  Most medicinal recalls occur to retail or pharmacy level.
HPRA has published a detailed guide on the recall of medicinal products for human and veterinary use. 
Cosmetics
HPRA also regulates the sale of cosmetic products, under the EU (Cosmetic Products) Regulations 2013 (Cosmetic Product Regulations). Where a cosmetic product poses a risk to a user, the manufacturer or distributor must notify HPRA.
If it believes that a cosmetic product is not in compliance with the Cosmetic Products Regulations, HPRA can issue a compliance notice, outlining the corrective measures the manufacturer or distributor must take and/or directing that the product be withdrawn from the market until compliance can be demonstrated. It may also set out timelines for completing the product recall or withdrawal from market, and the mechanism by which this should happen. Any party aggrieved by a compliance order can appeal to HPRA within 20 days of service.
Where a compliance notice is not complied with, or in cases of serious risk to health, HPRA can serve a prohibition order (with which failure to comply is an offence) which may direct, for example, that the product be destroyed or prohibited from sale.
Biocides
Biocides, including household cleaners and hand sanitisers, are regulated by the Department of Agriculture, Food and the Marine (DAFM), in accordance with the EU (Biocidal Products) Regulations 2013 (Biocide Regulations). Only biocides notified to or authorised by the DAFM are legal for sale and use.
Under the Biocide Regulations, on becoming aware that the product may have unexpected or adverse effects, the notification or authorisation holder must notify the DAFM without delay.
Where information about adverse effects of the active substance or biocidal product is notified to the DAFM, it may issue a compliance notice directing the authorisation holder to take appropriate measures, which may include product recall and immediate market withdrawal. Further, if a label of a biocide does not contain accurate information, or is not approved, a full product recall is required until the product is compliant.
Failure to comply with a compliance notice can result in a fine. Appeals in relation to compliance orders by the DAFM can be made to the District Court within 7 days of service.
Food Products
The competent authority responsible for the monitoring of food on the Irish market is the Food Safety Authority of Ireland (FSAI), under the European Communities (General Food Law) Regulations 2007 and the European Communities (Food and Feed Hygiene) Regulations 2009. If a food business operator believes that food placed on the market is unsafe, it must withdraw the food, notify the FSAI (by post, email or its 24 hour emergency line) and ensure information is provided to enable the food to be traced in accordance with the FSAI's Product Recall and Traceability Guidance. A food product is unsafe if it is considered to be injurious to health or unfit for human consumption.
The FSAI states that all food businesses must develop a food recall/withdrawal policy and have a food incident team to deal with any recall.
Key Takeaways
If you are a producer or supplier, ensure that you are aware of the relevant competent authorities for all products.
Ensure familiarity with all regulatory requirements which affect the production or distribution of the product.
Maintain a product recall plan to ensure fast and efficient procedures to deal with safety concerns.