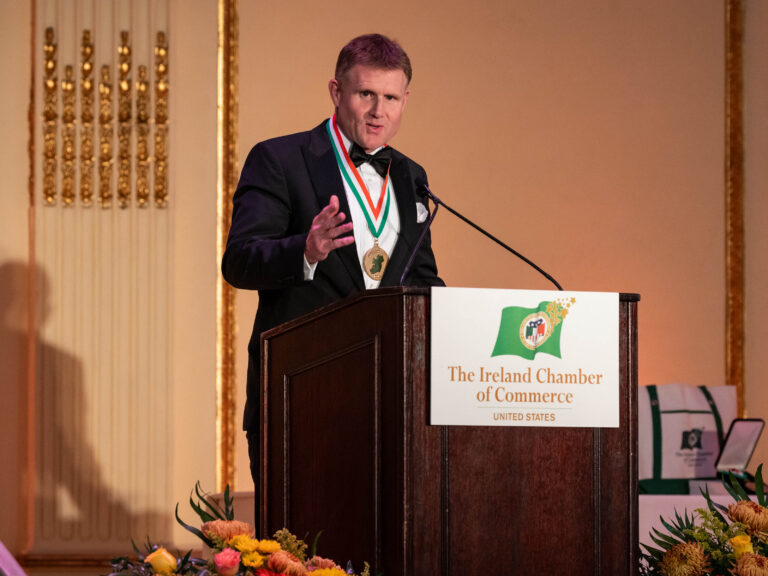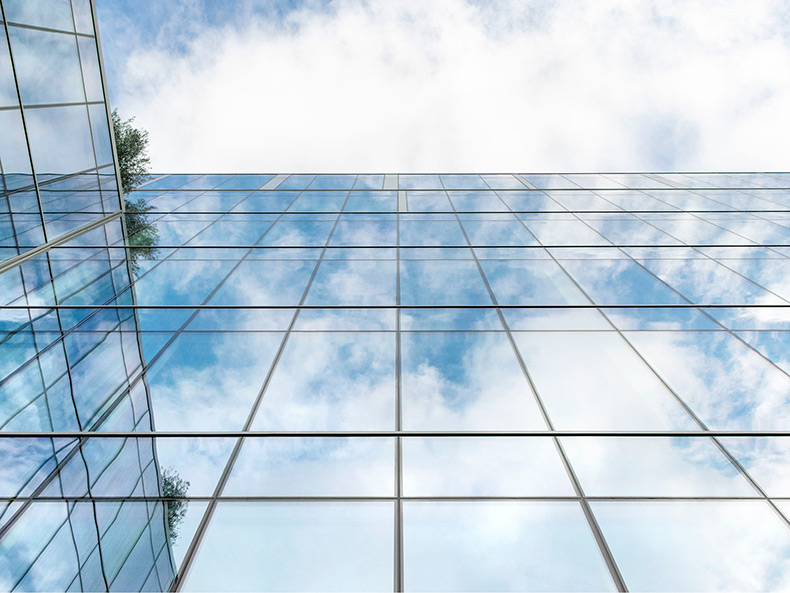 John Matson honoured by the Ireland Chamber of Commerce – USA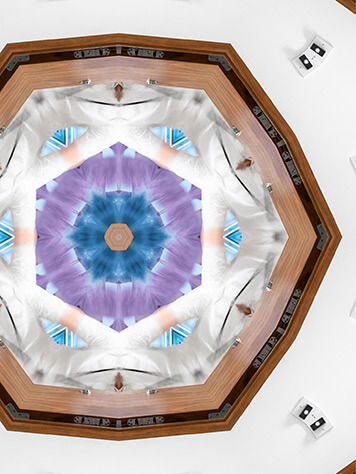 John Matson, Partner and Head of International at Arthur Cox LLP, has been honoured with the Sir Michael Smurfit Business Achievement Award by the Ireland Chamber of Commerce – USA (ICCUSA).
The award was presented at ICCUSA's annual American Celtic Ball, held at the iconic Plaza Hotel in Manhattan in October 2023. The event was attended by over two hundred prominent business and government leaders from Ireland, the United States and around the world, and recognises individuals who have exhibited an unwavering commitment to excellence across various domains, including business, philanthropy, commerce, education, and the arts. A portion of the proceeds from this year's event will support the ICCUSA Foundation, also known as the Albert Schweitzer Leadership for Life (ASLFL) programme. ASLFL is a youth leadership development initiative that empowers young adults aged 15 to 18 worldwide to become confident and effective leaders and responsible stewards of their local and global communities.
Speaking at the event, John commented, "I am deeply honoured to receive the Sir Michael Smurfit Business Achievement Award from the Ireland Chamber of Commerce-USA. This recognition serves as a testament to the firm's long-standing focus on the US marketplace, having had an office in the US since 1980, and the incredible teamwork and dedication of my colleagues, junior and senior, to building strong business and client relationships with the US. The success we have achieved is a result of our unwavering commitment to providing the highest level of service to our clients and our passion for fostering positive change in the business landscape."
Geoff Moore, Managing Partner, Arthur Cox LLP, also commented on the award, saying, "We are immensely proud of John's accomplishments and the exceptional leadership he has consistently demonstrated in building business connections between Ireland and the US. This award is a well-deserved acknowledgement of his contributions to the legal profession and the business world as a whole. His dedication and commitment to excellence serve as an inspiration to all of us at Arthur Cox."
About John Matson
John specialises in corporate law and has a broad corporate practice, including advising on domestic and cross-border mergers and acquisitions, joint ventures, loan portfolio acquisitions, private equity transactions, corporate governance matters for both regulated and unregulated entities and other complex corporate transactions. He also deals extensively with overseas clients and counsel on the establishment of business operations in Ireland and ongoing Irish legal requirements and issues. His practice has a strong US focus, and he has advised many U.S. corporations across multiple industries in establishing operations, and in entering into transactions of various kinds in Ireland. During his career, he has headed up both Arthur Cox's London and New York offices, headed up one of the firm's M&A teams and has served on the Board of Directors of Lex Mundi, the world's leading Association of Independent Law Firms and was Chairman of Lex Mundi in 2016. He currently serves as an officer of the International Bar Association as part of its Law Firm Management Committee.
For more on ICCUSA and the Celtic Ball, click here.
Photo credit: Jeff Weiner 2023