Environment
For us environmental sustainability involves the integration of environmentally sustainable activities as a key part of our decision making for our business.
Our commitment to the environment is a core pillar of our Sustainable Business programme. We believe that by being active and responsible citizens, we can make our firm even stronger. We have taken huge strides on our journey and we are committed to continuous progress that is measured and tracked to ensure that we are playing our part in a better, more sustainable future for all.
We want to ensure that the principles of the circular, net-zero economy are embedded within every aspect of our business and that we play our part in contributing to positive change. We are committed to minimising our impact on the environment through the pursuit of a programme of monitoring and continuous improvement.
Our focus is on increasing resource efficiency, minimising negative impact on the environment and aligning with objectives of our key stakeholders. We feel it is important to constantly review and report on our performance in relation to our impact on the environment, and we also want to promote a culture of environmental awareness throughout our organisation.
Our Carbon Offsetting Journey
We have made significant strides in our carbon offsetting journey. As a firm we have committed to an ambitious strategy to reduce Scope 1, 2 and 3 emissions by 50% of 2018 levels by 2025 and we are currently on target to achieve this. We continue to work with external consultancies to assist us in the delivery of the key measures required to achieve our carbon reduction goals and we are pleased to report a 19% reduction in our carbon emissions in 2021/ 2022, compared to the previous year.
Conserving Natural Resources
We are committed to efficient energy usage at our offices. We have reduced our electricity consumption (kWh TFC) by 27% compared to our 2018 baseline and our gas consumption (kWh TFC) by 48.1% compared to our 2018 baseline.
We have successfully completed our full external recertification audit via Certification Europe in May 2022 and have also received recertification of our ISO50001:2018 Energy Management accreditation in June 2022. We attained this certification first in 2019 and we are required to be fully recertified every three years
Minimising Waste
The firm has achieved Zero Waste to Landfill for 2022 certification (January to June) on all our waste streams generated onsite at Ten Earlsfort Terrace. This certification confirms that all of our waste generated on-site is diverted from landfill. This certification was achieved through a number of measures taken to ensure the close management of our on-site waste including:
relabelling our segregated bins to ensure the correct items are placed in the correct bin
ensuring our on-site contractors (catering and cleaning) are follow our waste protocols
visiting our waste collection partner's waste treatment facilities to ensure our waste is being processed in the most environmentally sustainable manner
working closely with our waste collection partners to obtain accurate statistics of all our waste generated and collected from Ten Earlsfort Terrace.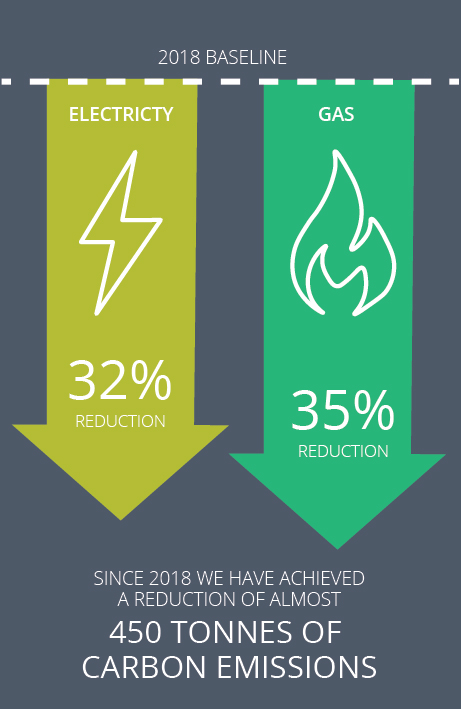 Working Together for a More Sustainable Environment
We work with and collaborate with a number of organisations that are helping us in our commitment to minimising our impact on the environment.
The Sustainable Recruitment Alliance
In 2020 the firm joined The Sustainable Recruitment Alliance. This Alliance, which is led by Clifford Chance in the UK, aims to encourage employers who engage in graduate recruitment to take a more eco-friendly approach to early talent recruitment. This includes the replacement of paper brochures with electronic versions and the reduction in usage of physical branded materials and merchandise. We were proud to be the first Irish law firm to join the alliance.
Green Team Network
The firm was involved in the set up and implementation of the Green Team Network (GTN) in 2021. The GTN is a forum for connecting and empowering change towards a sustainable environment within the Irish Funds industry. It aims to facilitate the connection of firm and staff to promote knowledge sharing across the industry and to support the implementation of collective environmental campaigns. GTN supports member firms in establishing committees dedicated to making a change within their workplaces and encourages them to take action.
Recycling IT
As part of our commitment to education and our support of young people in disadvantaged areas, we have partnered with the Tech2Students campaign to supply old laptops and computers from the firm as part of our Sustainable Business programme. Following a recent upgrade of the firm's laptops by the IT department, we had a significant number of laptops and computers that, once wiped and reconditioned, could be used by students who urgently need them here in Ireland. To date over 300 computers have been reconditioned and donated to DEIS schools based in areas of socio-economic disadvantage and in some cases rural isolation or marginalisation. This is not the first time that the firm has recycled its IT equipment.