Environment
For us environmental sustainability involves the integration of environmentally sustainable activities as a key part of our decision making for our business.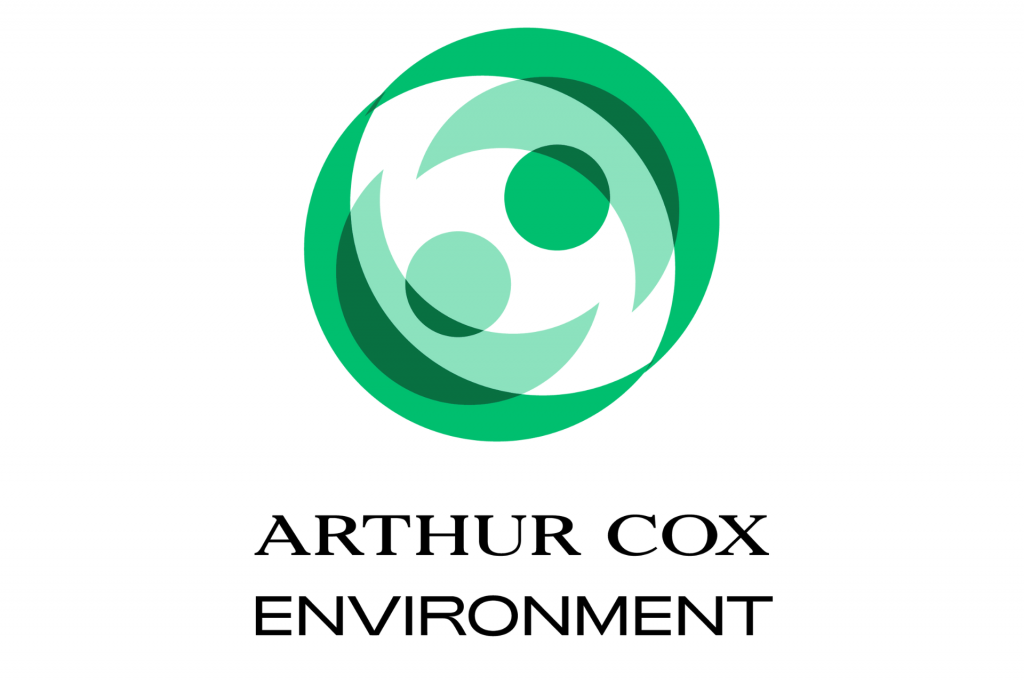 For us environmental sustainability involves the integration of environmentally sustainable activities as a key part of our decision making for our business. We want to ensure that the principles of the circular, net-zero economy are embedded within every aspect of our business and that we play our part in contributing to positive change. We are committed to minimising our impact on the environment through the pursuit of a programme of monitoring and continuous improvement. Our focus is on increasing resource efficiency, minimising negative impact on the environment and aligning with objectives of our key stakeholders. We feel it is important to constantly review and report on our performance in relation to our impact on the environment, and we also want to promote a culture of environmental awareness throughout our organisation.
Our Carbon Offsetting Journey
We have made significant strides in our carbon offsetting journey. In April 2021 we publicly announced our commitment to being carbon neutral in 2021 and carbon negative by 2025. As part of this carbon reduction strategy, we have committed to implementation of an ambitious strategy to reduce Scope 1, 2 and 3 emissions by 50% of 2018 levels by 2025. We are committed to being carbon neutral by investing in certified sustainable sequestration projects that meet the highest ethical and environmental standards.
Zambia Safe Water Project
In June 2021 we offset 100% of the firm's 2018, 2019 and 2020 carbon footprint¹ by investing in the Zambia Safe Water Project via the carbon offsetting company, CO2balance UK. The Zambia Safe Water Project is located in the Lundazi District of Zambia where, to consume safe water, communities must purify water collected from unclean sources by boiling it over fires fuelled by firewood, resulting in the release of carbon emissions. CO2balance, works with its local partner, Reformed Open Community Schools, to rehabilitate broken boreholes to deliver safe water to rural communities, thereby reducing carbon emissions. To date 3,000 boreholes have been repaired. CO2balance develops projects under Gold Standard certification. The project will generate 16,000 carbon credits over the next five years. We have reserved 805 credits to cover the shortfall from the firm's 2018-2020 carbon footprint and 2,500 credits to cover our estimated footprint for 2021. Given the firm's connection to Zambia previously outlined in our Volunteering activities, we are pleased to invest in another project that fits with the firm's values and is located in a region of Africa that was dear to our founder, Arthur Cox himself. In addition to reducing carbon emissions, the project also generates 'co-benefits' which contribute to the UN's Sustainable Development Goals, specifically SDG 3: Good Health & Wellbeing; SDG 5: Gender Equality; SDG 6: Clean Water and Sanitation and SDG 13: Climate Action.
[¹ 5,858 tCO2e.]
Carbon Negative by 2025
By 2025, we aim to be carbon negative by supporting domestic sustainable sequestration, land use rehabilitation and biodiversity projects, with a view to removing twice as much carbon dioxide from the atmosphere as we emit. We are committed to science based measurement of our carbon footprint – Scope 1, 2 and 3 and to report annually on our progress. We have signed up to the Science Based Targets Initiative to ensure we have a clearly-defined path to reduce our emissions in line with the Paris Agreement goals.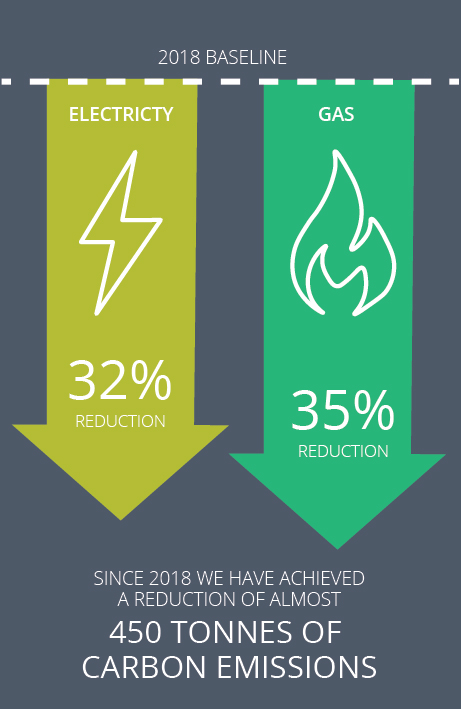 Conserving Natural Resources
The firm obtained ISO50001:2018 Energy Management System accreditation in June 2019 – the first commercial office premises in Ireland to achieve this quality standard for energy efficiency. The accreditation demonstrates not only the successful implementation of an Energy Tracking and Monitoring system, but also the commitment to demonstrate continuous improvement and reduction in energy usage year on year.
Our office buildings have a number of sustainable energy features that help us conserve natural resources. We have installed a Combined Heat and Power (CHP) unit to maximise energy efficiency in our building's heating system. As a by-product of the heating, up to 12% of our electricity needs are met by the CHP, which is then used throughout the building and minimises the need to use mains electricity. The use of an Ice Bank system for our cooling system means that 33% of our electricity load can be offset to the night time tariff which takes the strain off the national grid. We have also invested in solar thermal panels to supply hot water for our showers and wash hand basins and this helps to reduce our reliance on our gas-fired water boilers. We purchase 100% renewable electricity from a licensed electricity supplier for the balance of our electricity needs.
Minimising Waste
The firm's waste provider provides us with a combined average recycle rate of 93% for 2021. We aim to achieve Zero Waste to Landfill status and have already engaged with our waste and cleaning suppliers to start this process. In 2017 we introduced new ways of working in conjunction with our move into our building at Ten Earlsfort Terrace. This saw a significant reduction in our working paper files. All staff were set up with dual screens in order to minimise the need for printing. We eliminated all individual desk printers and introduced centralised, secure, Follow Me print multi-functional devices printers. All printing is set default to black and white and double sided settings. Our paper is 100% recyclable and we constantly monitor usage.
We constantly engage with our catering supplier to emphasise our commitment to becoming a more sustainable firm and to fulfil our carbon reduction commitments. Our catering supplier has its own Sustainability Working Group that has a passion for fresh, healthy food, and takes pride in supporting local growers within their supply chain. They are committed to sourcing ingredients in Ireland where ever possible and this in turn allows us as a firm to trace our food back to the farmer or grower. Looking forward, we want to bring more nature and biodiversity into our workplace. We are currently working with a honey bee conservationist to install a bee hive on our roof space to help with the conservation of the wild Irish honey bee and the rewilding of the Irish landscape. Our first swarm of bees will take occupancy in early spring 2022.
Working Together for a more Sustainable Environment
We work with and collaborate with a number of organisations that are helping us in our commitment to minimising our impact on the environment.
The Sustainable Recruitment Alliance
In September 2020 the firm was pleased to join The Sustainable Recruitment Alliance. This Alliance, which is led by Clifford Chance in the UK, aims to encourage employers who engage in graduate recruitment to take a more eco-friendly approach to early talent recruitment. This includes the replacement of paper brochures with electronic versions and the reduction in usage of physical branded materials and merchandise. We were proud to be the first Irish law firm to join the alliance.
Green Team Network
The firm was pleased to be involved in the set up and implementation of the Green Team Network (GTN) in early 2021. The GTN is a forum for connecting and empowering change towards a sustainable environment within the Irish Funds industry. It aims to facilitate the connection of firm and staff to promote knowledge sharing across the industry and to support the implementation of collective environmental campaigns. GTN supports member firms in establishing committees dedicated to making a change within their workplaces and encourages them to take action.
Recycling IT
As part of our commitment to education and our support of young people in disadvantaged areas we have partnered with the Tech2Students campaign to supply old laptops and computers from the firm as part of our Sustainable Business programme. Following an upgrade of the firm's laptops by the IT department in 2021, we had a significant number of laptops and computers that, once wiped and reconditioned, could be used by students who urgently need them here in Ireland. To date over 300 computers have been reconditioned and donated to DEIS schools based in areas of socio-economic disadvantage and in some cases rural isolation or marginalisation. This is not the first time that the firm has recycled its IT equipment. As a result of our move to new premises in March 2017, the firm had over 650 computers which were wiped, refurbished and made ready for reuse. In association with an external charity organisation, the firm arranged for these old computers to be shipped to Zambia where they greatly benefitted the schools and partners of our own Arthur Cox Zambia Project.
Our commitment to the environment is a core pillar of our Sustainable Business programme. We believe that by being active and responsible citizens we can make our firm even stronger. We have taken huge strides on our journey and we are committed to continuous progress that is measured and tracked to ensure that we are playing our part in a better, more sustainable future for all.