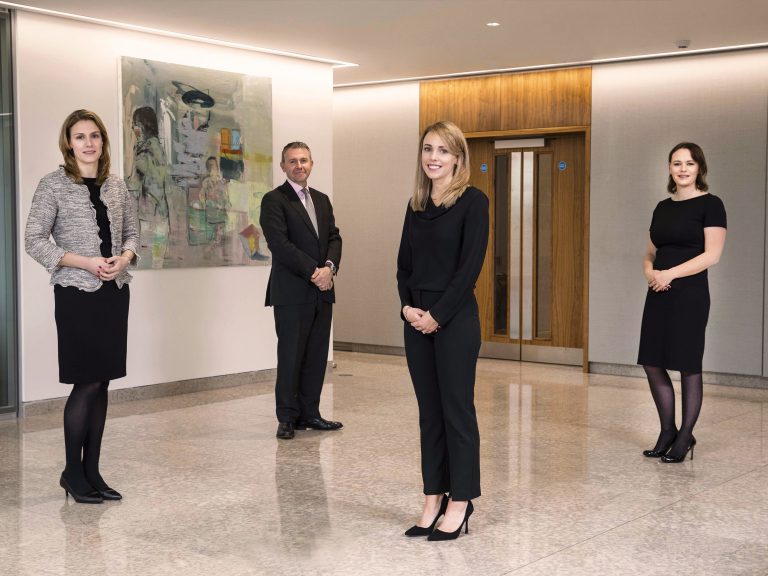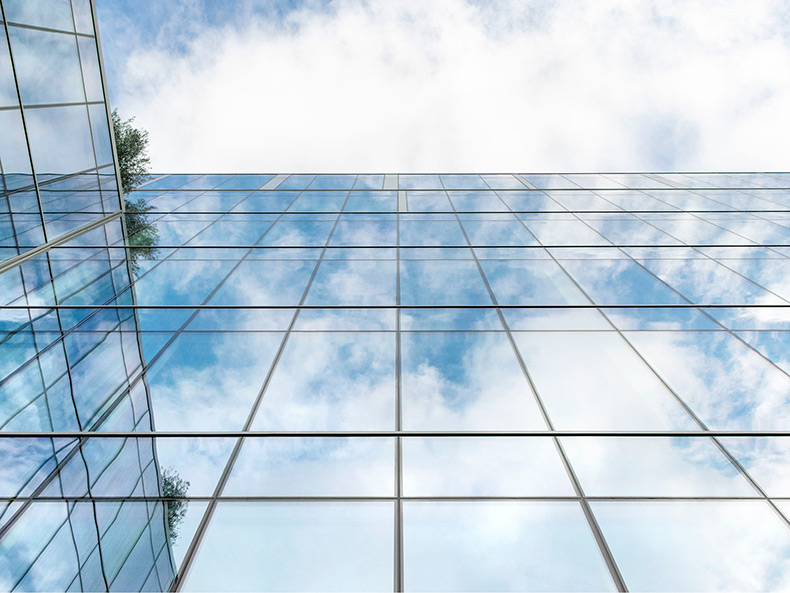 Three New Partners appointed at Arthur Cox
Arthur Cox is pleased to announce the appointment of three new partners at its Dublin Office with effect from 1 January 2021, further strengthening the firm's expertise in Aviation & Asset Finance, Infrastructure, Construction and Utilities, and Pensions.
Pictured from left to right are partners Sarah McCague, Geoff Moore, Niamh McGovern, and Ruth Lillis.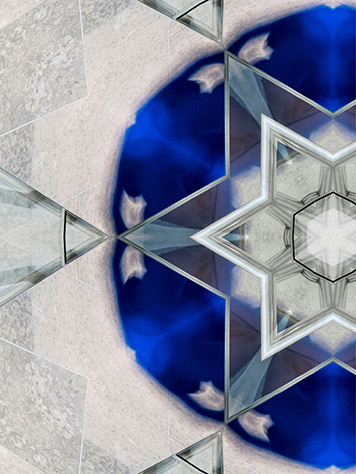 Announcing the appointments, Managing Partner Geoff Moore said "I congratulate Ruth, Niamh, and Sarah on their appointment.  Each of them has demonstrated outstanding legal expertise and a commitment to the firm and our clients.  Their appointment highlights the tremendous depth of talent present in the wider Arthur Cox team and the firm's continuing development of our lawyers".
"These appointments bring the percentage of women partners at our firm to 38%. We still have more work to do in this space, but I am very pleased that we are heading in the right direction".
About the new partners
Ruth Lillis-Partner, Aviation & Asset Finance
Ruth has a broad practice with extensive experience advising on domestic and cross-border aviation, asset finance, and general finance matters. Ruth has advised extensively on loan and lease restructurings during the Covid-19 pandemic and this has provided her with unique experience in the market.
Niamh McGovern-Partner, Infrastructure, Construction and Utilities
Niamh is an experienced construction and infrastructure lawyer with a full-service skill set that includes projects, construction, and energy (principally renewables). She has acted for developers, contractors, and lenders on a wide range of construction projects, Public-Private Partnerships (PPPs), development finance transactions (including the residential, leisure, and office accommodation sectors), and on the construction aspects of many project finance transactions (principally in the energy, transport and social infrastructure sectors). In addition, Niamh has recently advised on a number of large transactions in the pharmaceutical and telecoms sectors.
Sarah McCague-Partner, Pensions and Charity law
Sarah advises employers and trustees on a wide range of issues including the establishment and day-to-day operation of pension schemes. She regularly advises employers and trustees on the management of funding deficit issues, the merger of pension schemes, scheme amendments, and on changes in the Pensions Act and in tax and finance legislation. She also advises in relation to the application of the Charities Act, 2009 and in particular in relation to applications to the Charities Regulatory Authority and the Revenue Commissioners; the mergers of charities; fundraising queries, and governance matters.