The Arthur Cox Zambia Project was set up in memory of our founder Arthur Cox, who was ordained a priest in 1963 after he retired from legal practice. He then set off for a well-established Jesuit Mission in Zambia. However, he was tragically killed in a car crash in 1965.
In his memory, the Arthur Cox trainees developed a project designed to raise standards of living in some of the most rural regions of Zambia. The project has invested in healthcare, agriculture and education.
Since 2008, 208 volunteer trainee solicitors have travelled to Zambia in 12 successful trips and raised approximately €600,000 to fund the project's activities; the trainees and the firm bear all administration and travel costs personally, so that every penny raised directly impacts those that benefit.
The project aims to raise standards of living in some of the most rural regions of Zambia, by developing sustainable health, education and agricultural infrastructure, hand in hand with local communities. Core to this is that the project aims to work as closely as possible with local communities and partner organisations who lead the decision-making and implementation through committees set up for that purpose. To ensure sustainability and avoid dependence, the project's initiatives are designed to become self-funding and are conducted within defined timescales with carefully managed handover to community leaders on exit together with ongoing monitoring of progress. Community decision-making, planning, ownership and handover are key pillars of the project aimed at ensuring its success and sustainability.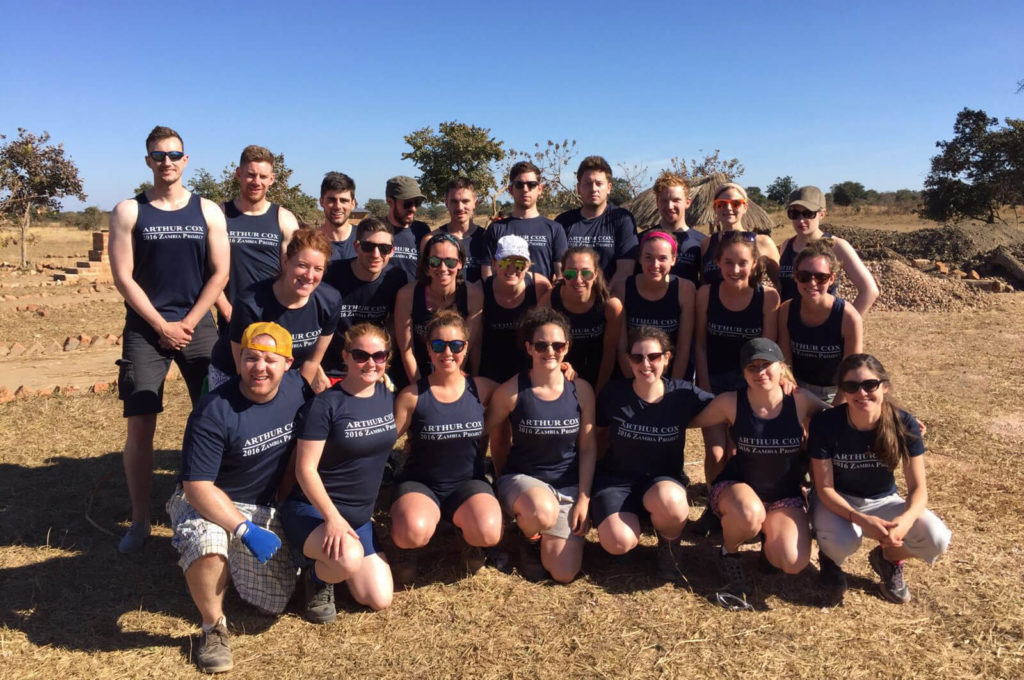 Project Achievements
Between 2008-2013, the project focused on health and agriculture, by renovating a rural medical clinic in the village of Masese, which provides services to a population of 5,700 people, installing a bore hole water supply and running water as well as building a seven-bed maternity ward. The project also began addressing food instability and shortage by developing a centre for training in farming practices and crop diversification to over 380 families over six outpost villages. As part of this, the project started an initiative to empower farmers reliant on maize to grow rice for the first time. This initiative has grown exponentially over the years, with the latest crop in the 2018/2019 season producing 9 tonnes of rice for sale to market in the midst of the worst drought experienced in the area since 1981, with multiples of this retained by farmers to relieve the hunger caused by the maize failure. In May 2019, Loanja Rice Growers Limited was formally launched and, in conjunction with the farming community, the Department of Agriculture and Senior Chief Inyambo Yeta, it aims to engage 405 farmer households to produce 180 metric tonnes of rice for sale to market in the 2019/2020 season.
In 2015/2016, the project also launched a successful programme in partner schools in the Mwandi region to deliver washable and re-usable sanitary wear for female students, who miss out on up to 6-8 weeks of school every year. This programme has increased school attendances significantly and the project has recently assisted in establishing a small-scale manufacturing facility in the capital Lusaka. The project is assessing opportunities to sell the sanitary wear to certain markets (including the adult market) to generate funds for self-sufficiency and enable free distribution to those most in need.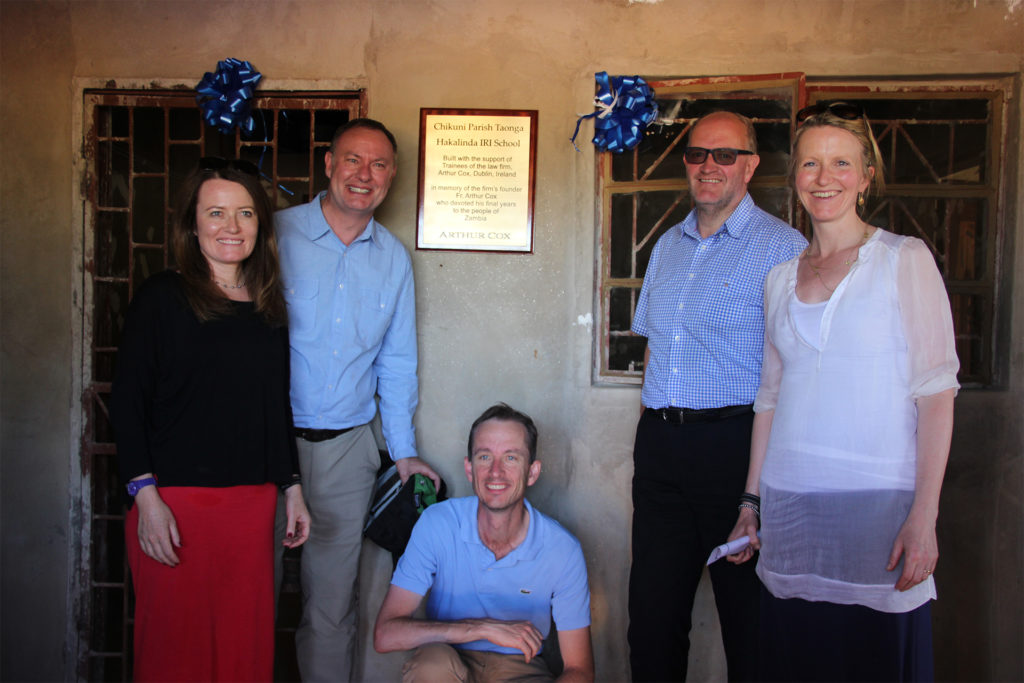 Since 2014 to date, the project has been based in the Chikuni region and involved in a rural radio school initiative in conjunction with the Canisius Secondary School and Chikuni local radio. Since 2000, the radio schools have provided a government-approved curriculum to children who cannot attend formal schools due to geographic and financial barriers, tackling poor access to education which is one of the most recognised impediments to development. The structures comprise two classroom blocks built to the highest standards together with the local community who engage in an extensive mobilisation programme in advance to ensure they are prepared and value education; this insures sustainability. Solar panels provide electric light to support evening adult training programmes.
The project has also delivered 600 refurbished PCs from the firm in Dublin to the six radio schools which it has supported, as well as other disadvantaged schools throughout the country. A partnership with Suas, in piloting the use of the award-winning iSchool teaching software, has led to classes being delivered through the use of durable teacher tablets and projectors (made possible by solar power).
There are currently 18 centres with 18 mentors and upwards of 1811 pupils attending. Most former pupils who have progressed to further study have majored either in teaching or agriculture. There are currently seven teachers, four agriculturists and one community development officer amongst the past pupils. 129 past pupils have progressed to basic school (grades 8 and 9) while 21 have progressed to high school (grades 10 to 12). Five past pupils are currently studying at third level.