Diversity & Inclusion
Our successes, our culture and our history are all built on our people. One team working together for a common purpose to provide a positive, enabling and empowering environment for all.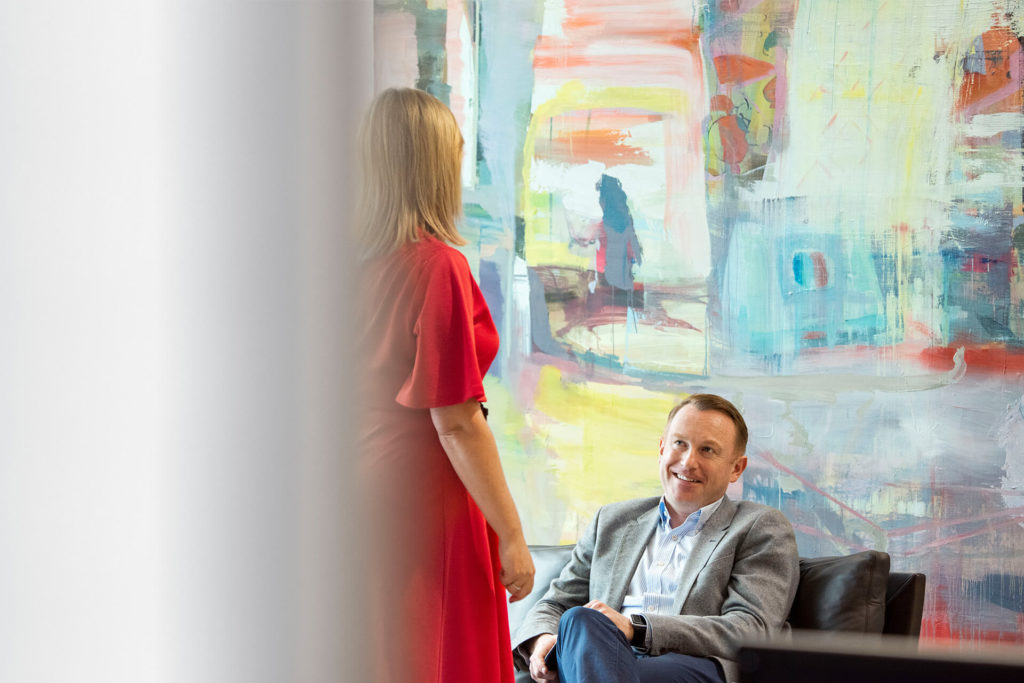 Our culture is open, progressive and inclusive. We are committed to developing a workplace that gives everyone the opportunity to achieve their full potential.
We want our people to feel supported and that they can bring their "full selves" to work, by creating a workplace where every person has equal access to a fulfilling career irrespective of their individual differences.
Diversity and inclusion is an integral part of our business strategy. We drive change through our Diversity and Inclusion Programme, which is led by our two Diversity partners, Grainne Hennessy and Simon Hannigan, who, with the support of our Managing Partner, Chair, Management Committee, Executive Team and Human Resources Team, take a leading role in promoting the Diversity and Inclusion Programme firm wide. We know that by establishing an inclusive work environment it will ultimately make us a stronger and better firm.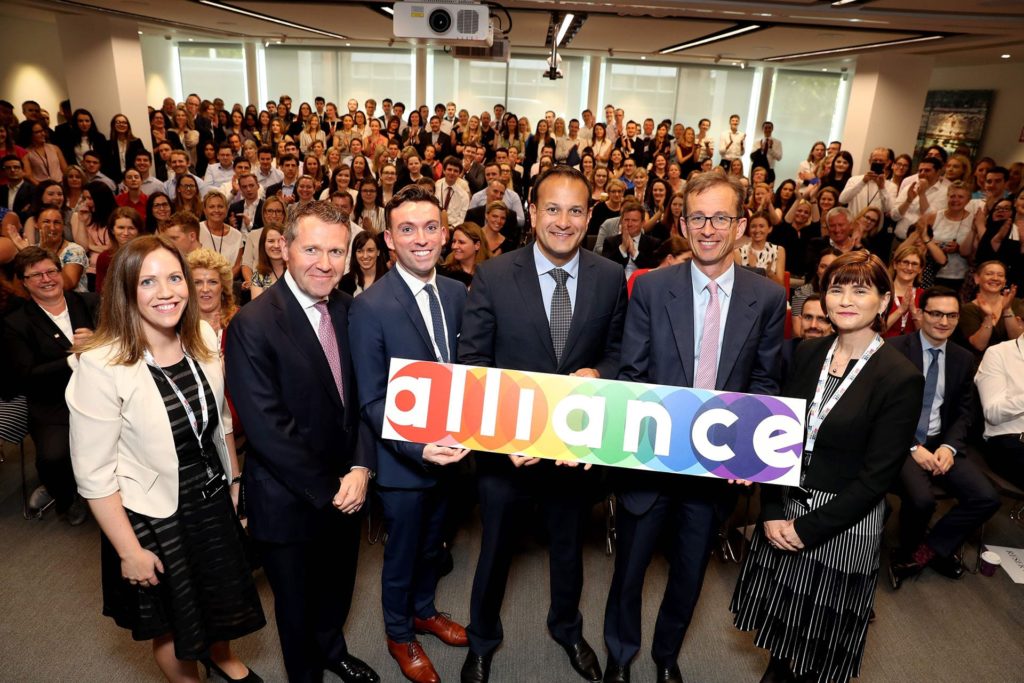 alliance
Fostering a true culture of inclusivity and openness requires a commitment to pro-actively support LGBT+ people in the workplace.
alliance is our internal LGBT+ network and was launched by An Taoiseach, Leo Varadkar in 2017.
The aim of alliance is to support Arthur Cox in fostering an inclusive and open environment for the LGBT+ community, both within Arthur Cox and in the wider Irish community. Membership of the Network is open to everyone in the firm, both those who identify as LGBT+ and their allies.
alliance regularly organises internal and external networking opportunities and social events, provides training for allies and development opportunities for LGBT+ employees.  Through various sponsorships, we support many external LGBT+ organisations.
alliance - our LGBT+ network
Providing advice and support to LGBT+ employees and their allies.
Gender in the firm
We are committed to proactively supporting the career paths of our female talent. Our Gender in the Firm initiative encourages the promotion of women within Arthur Cox.
In place for over ten years, its success is attributable to a planned and strategically developed programme of events which includes maternity coaching, networking lunches, mentoring, bespoke development and training, events for women clients and regular internal seminars.  We actively collaborate with external partners such as the 30% Club Ireland and Involve.
As of July 2019, over 33% of our partners are women and we are committed to improving this in the coming years.
Family friendly Programmes
We understand that there are challenges when working and raising a family.
We recognise the importance of being supportive to parents at every stage of their journey.
We have introduced a wide range of programmes, including parental coaching, return to work supports and agile working.
We offer generous family-related leave policies, including paid maternity, paternity and surrogacy leave.
Health and ability
The health and well-being of our people is of the utmost importance and to help ensure everyone is physically and mentally fit, we offer a wide range of benefits and wellbeing programmes throughout the year.
We know that working in a leading law firm is demanding, but it is also energising, rewarding and career enhancing.  We actively put steps in place to support people along their career journey.
Why work with us
When you join Arthur Cox, you will work with lawyers who are the Irish leaders in commercial law. You will work on the largest, most complex and innovative transactions in Ireland and become part of a team of highly respected experts.