Pro Bono
Pro Bono work at Arthur Cox is an integral part of our sustainable business strategy. We believe that universal access to justice is essential to the rule of law.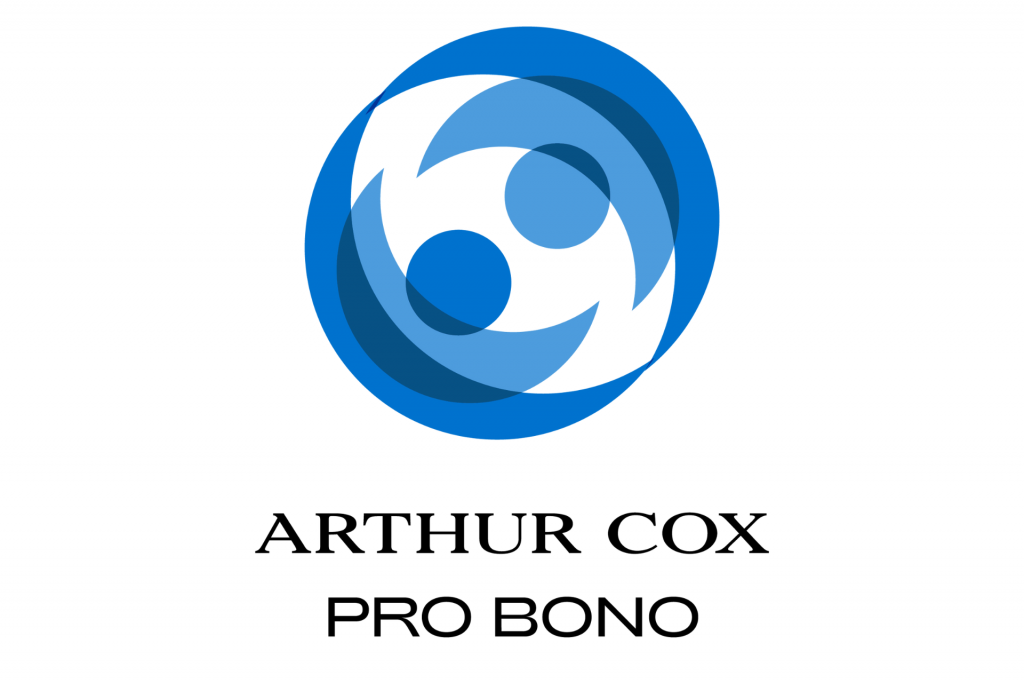 We provide free legal services to a wide range of clients, from individual refugees and people at risk of homelessness to not for profit organisations and charities. Providing high-quality legal services to those without the means to pay has long been a part of the firm's culture and part of our commitment to give back to the communities where we live and work.
As a founding signatory to the Pro Bono Pledge Ireland, launched by the Minister for Justice in 2020, we committed to providing 20 hours per lawyer annually in pro bono legal services. The firm surpassed this target and achieved 26 hours pro bono work per lawyer in 2021. Arthur Cox is also a member of the UK Collaborative Plan for Pro Bono and the Association of Pro Bono Counsel.
We feel privileged to work in partnership with NGOs and charities who deliver frontline legal services to the most vulnerable people in the community. Through these partnerships, we develop pro bono projects to improve access to justice. Our first Arthur Cox Pro Bono Impact Report produced in 2020 highlights the importance of this work.
Arthur Cox Pro Bono Report 2019/2020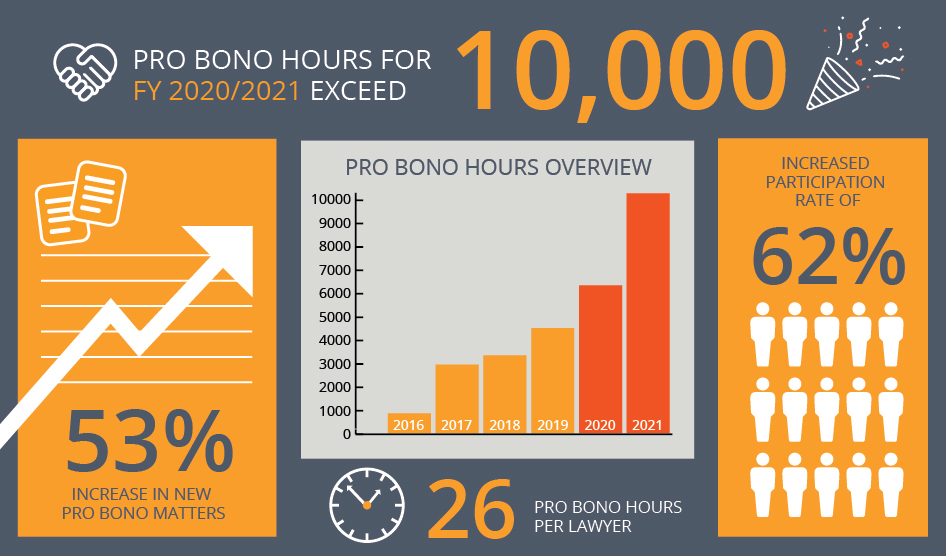 Arthur Cox recognises that pro bono work is an important component of a lawyer's professional responsibility and as lawyers, we have a professional responsibility to use our legal skills for the public good. An important part of this duty is providing legal services at no cost to those who cannot afford them. Arthur Cox is committed to selecting pro bono cases in areas of high unmet legal need, with an emphasis on work that will have a long-term impact and address systemic legal problems affecting disadvantaged, marginalised or vulnerable people.
Pro bono work at Arthur Cox is defined as the exercise of professional skills free of charge and with no expectation of payment to:
Low income, disadvantaged or marginalised individuals and communities, who cannot afford to pay for effective legal services without incurring significant financial hardship, and whose legal needs would otherwise be unmet, and
Certain charitable, other non-profit groups and social enterprises that work with the groups identified above or for the public good, and
Individuals and organisations on matters of public interest that may not otherwise be pursued.