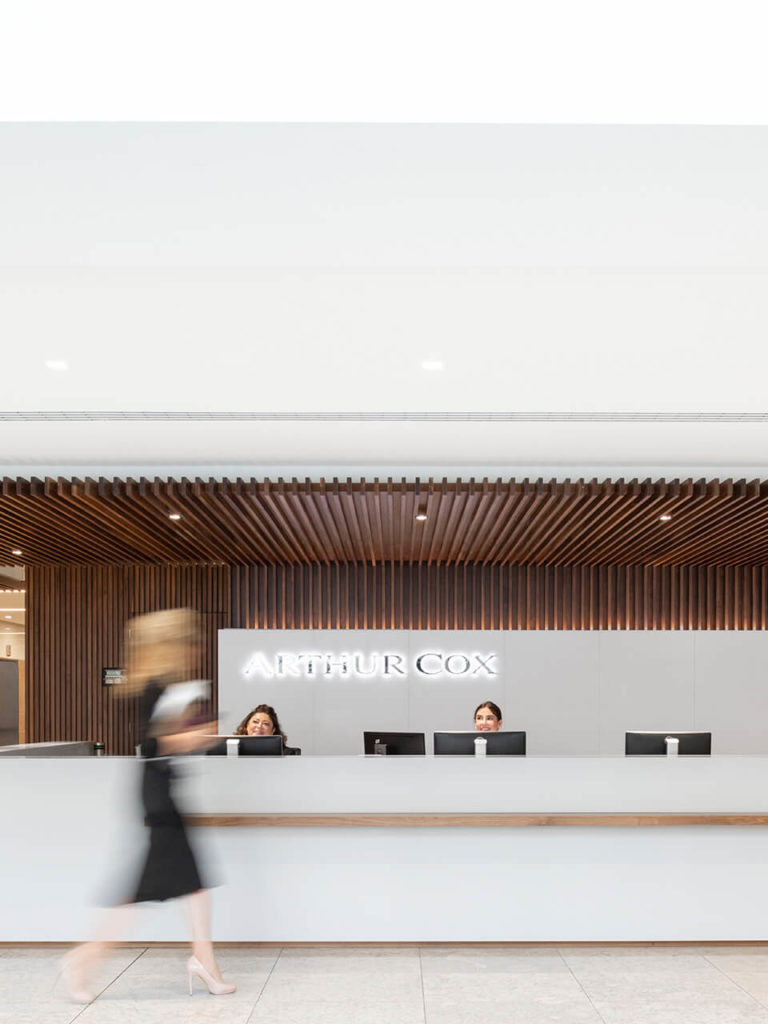 Listings
Arthur Cox provides listing services through Arthur Cox Listing Services, which was approved by the Irish Stock Exchange, now Euronext Dublin, as an authorised sponsor in early 2004 to provide listing services for specialist debt securities and investment funds.
Listing Services is an integral part of our Finance Department. The Finance Department at Arthur Cox is the largest of its kind in Ireland and is constantly at the forefront of developments in finance law and practice. Our practice revolves around four key areas, including asset management and investment funds, banking and other lending transactions, debt capital markets/structured finance and financial regulation. Our finance team is made up of lawyers who are experts in all of these areas. We pride ourselves in offering clients a joined up and integrated approach across practice areas and we excel at advising on transactions which require advice in a number of areas of finance and other areas of law.
Arthur Cox Listing Services is a subsidiary of Arthur Cox and strives to provide the same level of services as the firm and are subject to the same high standards.
We understand that promoters and arrangers need certainty on timing and that listing should not be a leading consideration in the timetable to launch. We have an experienced and dedicated team that provide a smooth and streamlined process and are committed to providing an efficient and user friendly service. We have acted on many transactions – from plain vanilla transactions to synthetics to whole business securitisations, repackagings, CDOs, High Yield transactions, Covered Debt, Islamic Financing and other structured products.
Relevant Experience
Listed Portugal's first ever green bond on Euronext Dublin.  The Issuer, EDP Finance BV, a subsidiary of Portugal's leading electricity operator, EDP, listed Portugal's first ever green bond on the Main Securities Market of Euronext Dublin. The €600 million green bond was issued under EDP and EDP Finance BV's €13.5 billion medium term note programme
Acted as Irish listing agent for Discovery Communications, LLC in order to have its Senior Notes approved and listed on the Irish Stock Exchange ("ISE"). The Notes were guaranteed by Discovery Communications, Inc
Listed Qtel International Finance Limited's Global Medium Term Note Programme on the ISE. Its notes are guaranteed by Qatar Telecom (Qtel) Q.S.C.
Listed EFG-Hermes MENA Securities Limited's Securitised Holding Abwab Market Access Limited (SHAMAL) Notes Programme on the ISE. Its Notes are guaranteed by EFG-Hermes Holding S.A.E.
Listed Emirates NBD Auto Financing Limited's Notes on the ISE. The Notes are guaranteed by Japan Bank Corporation
Listed SIB Sukuk Company III Limited's Trust Certificate Issuance Programme on the ISE. The Notes are guaranteed by Sharjah Islamic Bank PJSC
Listed DIB Tier 1 Sukuk Limited's Certificates on the ISE. The Certificates are guaranteed by Dubai Islamic Bank PJSC
Acting on the transaction in which China Petrochemical Corporation, a state-owned enterprise incorporated in the People's Republic of China, acted as guarantor for Sinopec Group Overseas Development (2013) Limited which listed its Dollar and Euro Senior Notes on the ISE