Emily Birchall
The first thing that struck me about Arthur Cox when considering different firms for a summer internship was the accessible application process.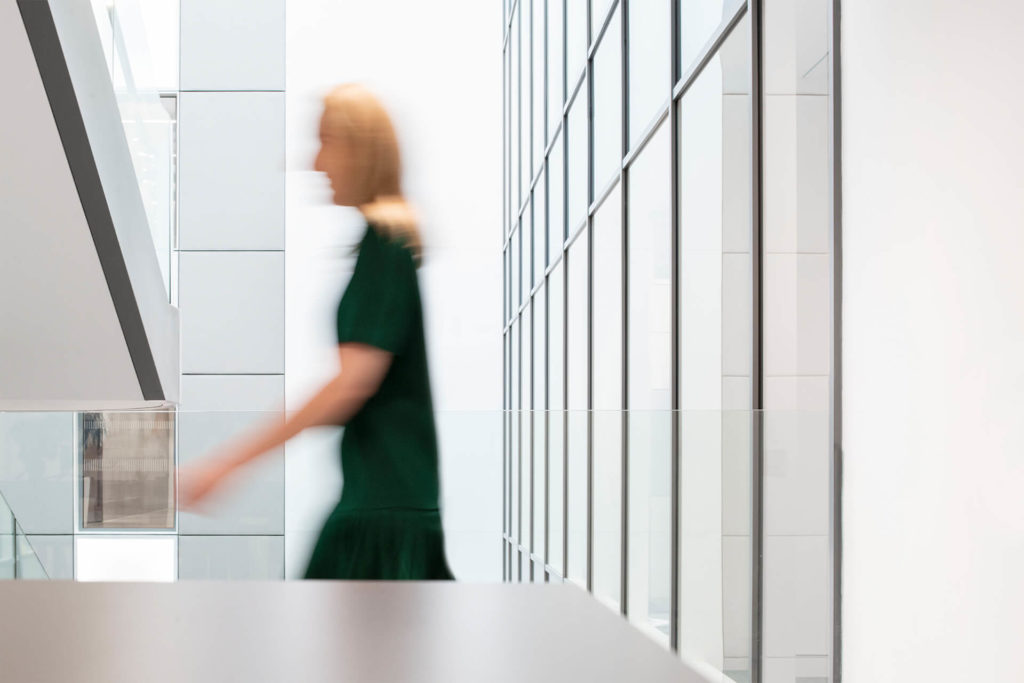 When writing the cover letter I felt I could present myself in a well-rounded and authentic way that I simply couldn't do through drop down boxes.
I arrived at Earlsfort Terrace for my interview extremely nervous but was immediately put at ease by everyone I met, from the receptionists to the partners.  Both the group and individual interviews were surprisingly pleasant experiences, completely focused on getting to know me as a person with barely a mention of my education or grades.  The thing that stood out most was how I felt valued by the firm from the very start – the recruitment team really pulled out the stops interviewing us in the client suites which was certainly a novelty for me as a second year student with no legal experience!
I was placed in the Corporate M&A department for the duration of the internship and was lucky to be exposed to a wide range of different transactions.  The first week consisted of lots of training with a huge focus placed on getting familiar with my colleagues in my department as well as the other interns.  This was a great start to the month and completely settled any nerves I had.  I was also introduced to my trainee buddy on the first day who was there to keep an eye on me as well as to explain anything I needed to know on a very relatable level.
From the get go the Corporate M&A team included me in whatever was happening, from sitting in on client calls to running errands to the Department of Foreign Affairs.  What I appreciated most was that any work I did was real such as proof reading documents going out to clients.  I felt like I was contributing to the team rather than being a hindrance.  Every office door was open if I had questions and for any job I did, the delegating trainee or associate took the time to explain the background of the project so I could have context and understand what I was doing.
When I had a bit of capacity, I had a pro bono Amicus project to work on as well as prepping for the Moot Court Competition which kept me busy and the days flew by.  The Amicus project was extremely rewarding and I felt like I was giving something back which was nice.
I also really enjoyed the Moot Court Competition, despite some initial apprehension. It turned out to be one of the highlights of the internship as it was very relaxed and a good opportunity for good natured rivalry.  We had weekly intern social events which bonded us as a group so the atmosphere was warm and friendly.
Another huge benefit of the internship is the insight gained into life after college from sitting the FE1s to the ins and outs of a training contract.  I attended the information sessions organised for the trainees which gave me a great understanding of what the day to day life of a traineeship entails.  This was accompanied by a series of talks given by the most recent intake of trainees and the graduate recruitment team which answered all the questions I had (and didn't know I had) about becoming a solicitor.  It was a fantastic opportunity to quiz trainees and associates about the path they took to their career and to open my eyes to the endless options that exist.
Writing this at the end of the month, I feel like I am more confident in my own ability with a wide range of experience to back that up.  I'm looking forward to going into final year with a focus and sense of direction I certainly didn't have before the internship.  I have also made great friends with people from different colleges who I never would have met otherwise which was a lovely bonus.