Business Manager
To submit your application for consideration for this role please forward your CV to careers@arthurcox.com.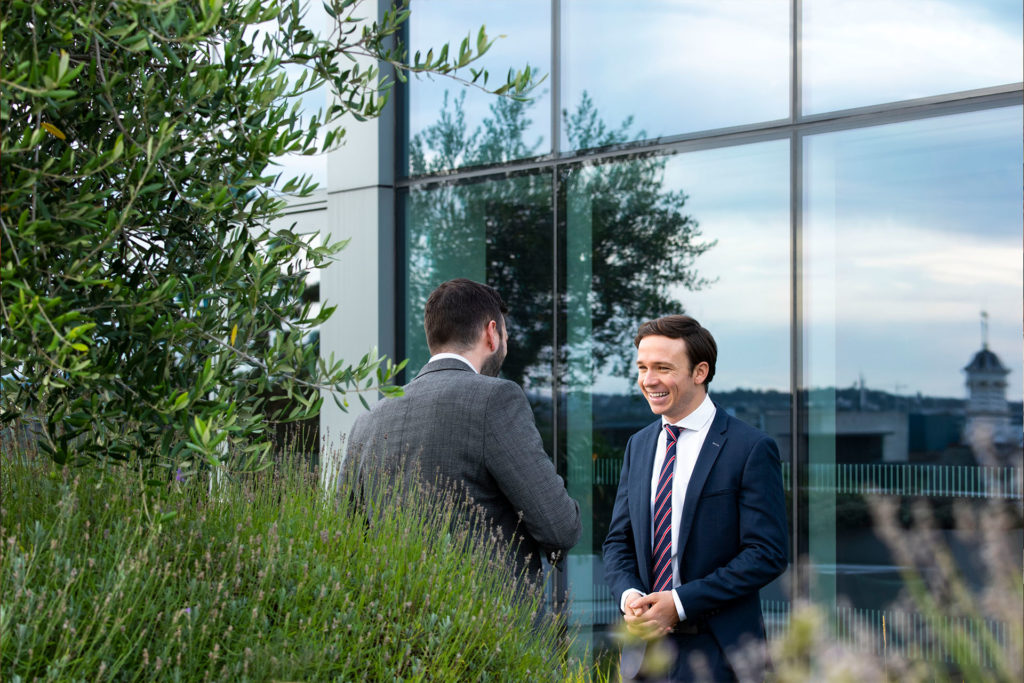 Arthur Cox is one of Ireland's leading law firms with a practice encompassing all aspects of corporate and business law. An 'all-island' firm with offices in Dublin, Belfast, London, New York and San Francisco.
With over 500 legal staff and a total headcount of c850, Arthur Cox provides a comprehensive service to an international client base ranging from multinational organisations, banks and financial institutions to government agencies and new players in emerging industry sectors.
Scope of the Position
The new Business Manager will provide expert, high level support to enable and enhance the effectiveness of the Managing Partner (Geoff Moore) and the Chair (Orla O'Connor) in shaping and executing business and partnership short/medium and long-term strategic priorities, objectives and plans. The role will also involve collaborating and partnering with relevant business leaders (heads of department, executive team, partners and business services personnel) on the execution of strategies and projects. With a strong, strategic business perspective, the Business Manager will bring excellent analytical capability and outstanding communication, influencing and negotiation skills to support the Managing Partner and Chair in the development and implementation of key strategic priorities.
Key Objectives
Supporting the Managing Partner and Chair in:
Executing strategic initiatives and projects through rigorous analysis of activities and outputs
Establishing and managing effective communication channels, networks and trust-based relationships internally and externally
Key Responsibilities
1. Management, Delivery and Analysis of Strategic Initiatives and Projects
Assist in the coordination, management and delivery of strategic initiatives and special projects, ensuring consistency of approach and appropriate use of data
Prepare detailed briefing documents/position papers on new proposals and projects as required
Provide expert financial and operational analysis – liaising with heads of business services and other stakeholders to ensure the Managing Partner and Chair have visibility of progress and outcomes
Assist with the development of business solutions, systems and processes, ensuring efficiency and high-quality service provision across the firm
Support the Managing Partner and the Chair on all management, business and partnership issues, including strategic initiatives and special projects
2. Strategic Communications Management
Prepare high level communications, speaking notes/speeches and presentations for internal and external audiences
Act as a point of contact for the Managing Partner and Chair as appropriate regarding contributions to partnership meetings, events, strategic initiatives and projects
Co-create and plan internal and offsite partnership meetings and events
Enable improved communication across stakeholder groupings – building networks, and creating appropriate communication channels
3. Relationship Management
Develop and maintain trust-based relationships across firm leadership teams to facilitate effective collaboration, input and delivery on strategic initiatives and projects
Work closely with senior management to ensure prioritisation, co-ordination and alignment of the firm's business objectives
Establish close working relationships with key business leaders and promote synergies and connectivity across the firm to resolve business and strategic challenges through collaboration and teamwork
Ideal Person Profile
Experience, Skills & Knowledge
Demonstrable ability to influence senior leaders in a professional services/consulting environment – building, nurturing and creating strong, productive and resilient relationships at all levels and across functions
Commercial acumen – has an excellent understanding of financial models in professional services and uses this information to support senior leadership teams regarding resource management and analytics
Experienced in navigating complex and challenging situations – able to analyse and problemsolve both operational and strategic issues through a diplomatic, pragmatic and commercially sound approach
Outstanding communication, presentation and representation skills – experienced in working with a wide range of senior stakeholders both internal and external, a background in speech writing and co-ordinating large 'town-hall' events
Proven track record in delivering strategic initiatives/projects in a professional services/consulting or large corporate environment
Experienced in change management and supporting senior leadership and/or clients from strategic planning to implementation
Personal Qualities
A strong strategic and naturally analytical thinker – committed to the vision of the senior leadership team for the future of the Firm
Results/delivery-focused and resilient – accustomed to overcoming setbacks and understands what is important to the senior leadership team, able to work to deadlines and adapt to changing conditions generating effective, forward thinking and pragmatic solutions to new situations and challenges as they arise
Agile and flexible, a team player and natural collaborator – can quickly establish credibility and respect, building strong working relationships across the Firm
Excellent interpersonal skills – handles complex situations with thought, nuance, consideration and confidence
A natural and authentic communicator, able to quickly take a brief and translate into effective high-level communications
Displays integrity – takes responsibility for own actions, is sincere in own behaviour and in dealings with others
Sound judgment, in terms of dealing with people – able to guide good decision making across a broad range of strategic objectives
Anticipates needs, assesses and manages risk and organisational dynamics and implications for the future of the organisation
Creative, innovative, tenacious, energetic and highly motivated, with an enquiring mind and passion for excellence in pursuit of business growth and success