Construction Associate – NQ to 3 years PQE
To submit your application for consideration for one of these roles or more, please forward your CV to careers@arthurcox.com.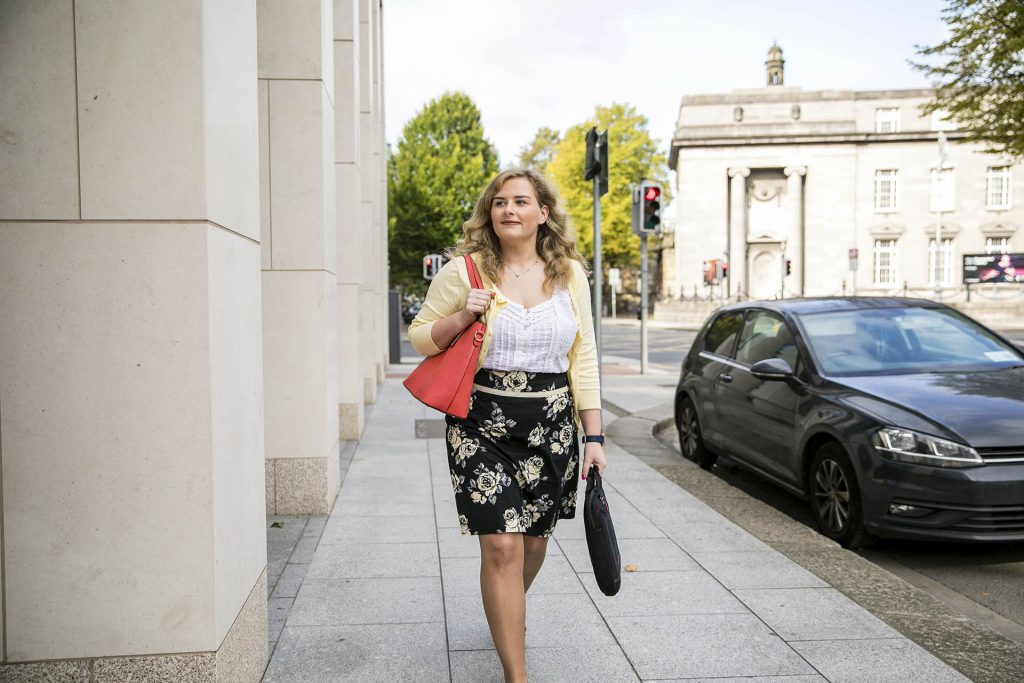 Work Environment
Arthur Cox offers an outstanding working environment which is we believe unsurpassed by any other law firm in Ireland.
Each department is organised into various practice groups, comprising of several partners and a team of associates. There is a strong work ethic led by partners who have the entrepreneurial skills to follow and pursue a different path, the collegiality to form lasting client relationships and the common sense and dedication to provide the most valuable business advice. The work is of the highest quality and challenging at all levels, ensuring that learning opportunities arise daily, while providing the client with the most practical, innovative and timely legal advice to support their business aims.
In addition to the daily learning experiences, practice groups meet for regular departmental meetings during which everyone from partner to trainee discusses their interpretation, understanding and application of specific aspects of the law. These meetings are always conducted in an open and discursive environment. As the partners who lead these discussions are also Ireland's leading experts in their chosen fields, the meetings become excellent professional development opportunities.
Arthur Cox has a collegial working atmosphere in which strong friendships and networks exist amongst all levels of associates. This is actively encouraged both within practice groups and across the firm as a whole, both of which are led and organised by the partners, who value this interaction significantly. No opportunity to mark a celebratory event is missed.
This combination of quality work, an extremely knowledgeable, hardworking and supportive partnership and a collegial working environment is what makes Arthur Cox special.
The partners in Arthur Cox firmly believe that people enjoy their careers best when they get on well with colleagues and get appreciated for all their hard work. People in Arthur Cox enjoy life outside the office just as much as legal results achieved within the office. Consequently, there is a lively sports and social scene that has grown up around our firm with great opportunities for social events both on a casual and organised basis. Organised events are arranged throughout the year to encourage people to get to know each other outside the work environment. These include comedy nights, wine tasting, greyhound racing, summer barbeques and the Christmas party. Each practice group also does their own socialising to make sure that you get to know everyone within your work team on a more personal level.
Organised sporting activities include golf outings, tennis tournaments, tag-rugby, 5-aside soccer and fielding a team for the inter-firm soccer league. We also receive reduced rate membership at a number of sports clubs. Other social initiatives, from yoga classes to staging plays, have been popular over the years. We also organise events aimed specifically at those with families and young children.
Organised events are not nearly as important as informal events, which take place on a daily basis and result in strong relationships and friendships being formed across all departments of the firm. You will find these in plentiful supply across every floor and corner of our building and they spread out into the nearby restaurants, coffee shops and parks during lunchtimes and after office hours.
What We Look For
At Arthur Cox we value the diversity and individuality of our people. There is no Arthur Cox type, but there are qualities and experiences that we look for.
Progression
Arthur Cox is renowned for its flexible structure. There are no layers or grades – just successful people who work together.
Arthur Cox is also special because the number of partners exceeds that of any other law firm in Ireland. Over the last five years, our Partnership has more than doubled in size, a figure that illustrates our success and growth and also our determination to reward the career aspirations of our ambitious and talented people.
Our firm will satisfy your career aspirations if you have an entrepreneurial disposition and if you wish to have the freedom to set up your own area of expertise here in Ireland. Alternatively, if you have an excellence of professional practice in a more mainstream area of law and you can naturally secure outstanding independent client relationships, you will also be successful.
Please note that applications and any related documents, including interview notes where applicable will be kept for a period up to 24 months before being permanently deleted.  If you require your details to be removed from our files after 13 months, please let us know by emailing us at the above address.