Volunteering Activities
Our people want to contribute to the community in which we do business as a firm. Volunteering is part of the fabric of our culture at Arthur Cox.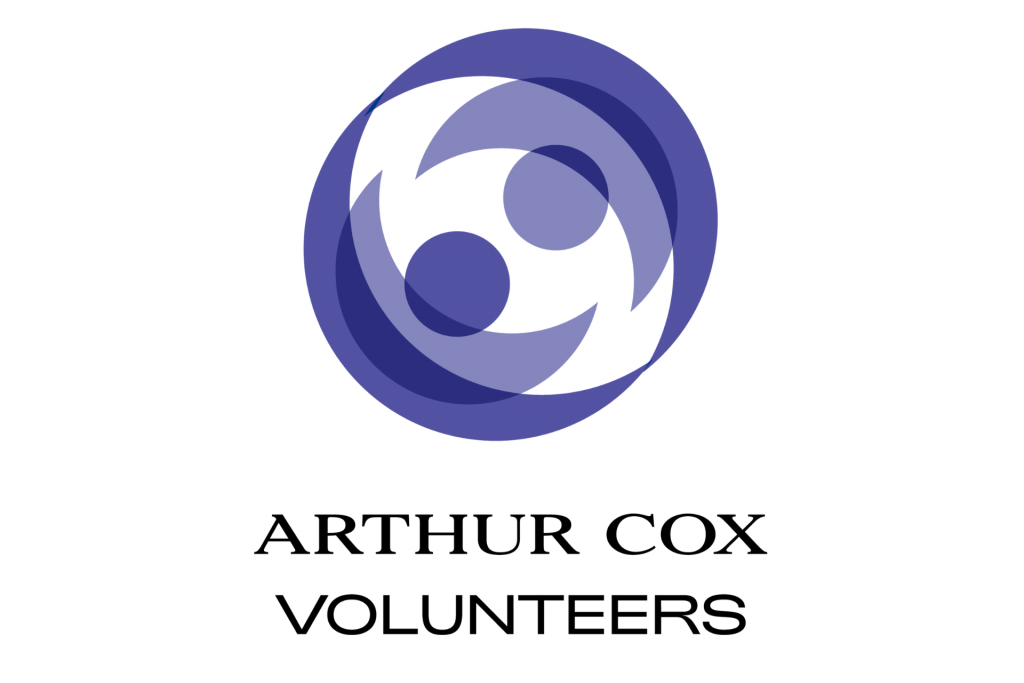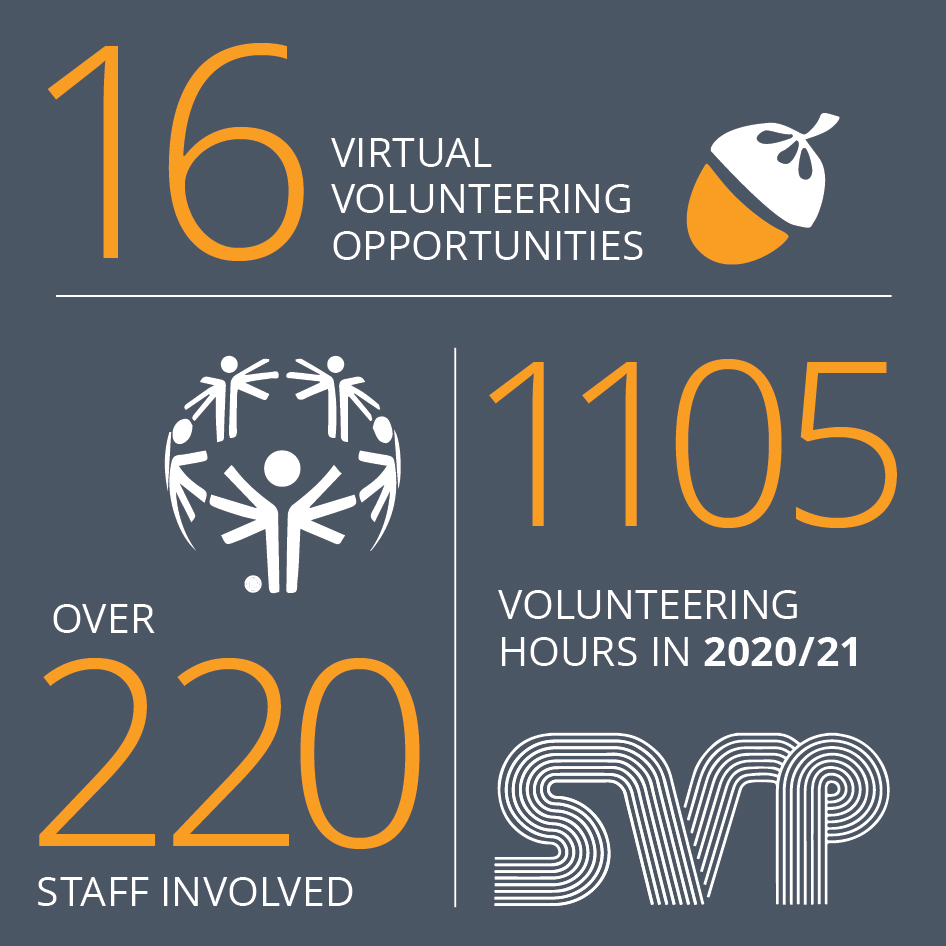 Volunteering is part of the fabric of our culture at Arthur Cox. We have a number of long term volunteering partnerships with organisations such as The Early Learning Initiative, Special Olympics and St Vincent de Paul as well as assisting our firm-selected charity partners with their volunteering activities whenever possible. We also have our own Arthur Cox sustainable volunteering initiatives. Since 2008, the Arthur Cox Zambia Project has been a very special volunteering project, raising the standards of living in some of the most rural regions of Zambia, by developing sustainable health, education and agricultural infrastructure, hand in hand with local communities. In addition to this we also run the PRIME work experience for young people from socially disadvantaged backgrounds that has gone from strength to strength thanks to the commitment of the firm's volunteers.
Community Involvement: Focus on Education
We firmly believe in access for all to education. An important part of our work within the community is our relationships with organisations that specifically support educational development and benefit children and young adults – particularly those from a disadvantaged background. The firm has a pool of highly educated people who have careers based on the benefit of their education. However for too many children and young adults today in our community, there is not a history of education in their families and they often lack the supports and direction to enable them to stay in school and remain focused. In addition to providing financial support we have also developed opportunities for our people to get involved and to make a real impact on the lives of many young people. We strive to link these activities so that our programme forms a 'path' for young people that enables us to play a small part in their education journey. As a firm we connect with and support young people from primary schools, through to secondary schools and eventually third level education.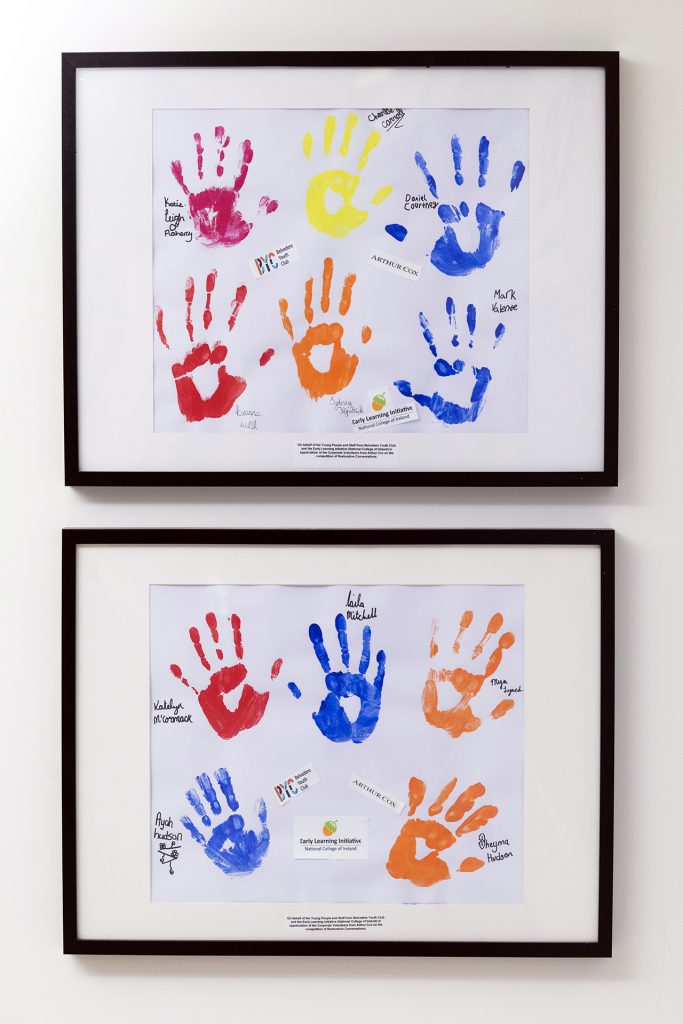 The Early Learning Initiative
Arthur Cox is a long standing supporter of The Early Learning Initiative (ELI) at the National College of Ireland and its work with vulnerable young people and their families on their educational journeys. ELI was set up in 2005 to address the problem of educational underachievement in marginalised communities. It works with communities to provide parent and child learning support programmes from early years right through to third level educational support. Research shows that intervention in early childhood is the most effective way of influencing the development and success at school of children from disadvantaged backgrounds.
The start of the pandemic in 2020 brought with it challenges for everyone but it particularly shone a spotlight on the social divide in education for many disadvantaged communities. As part of our Sustainable Business programme we have continued to assist our ELI. With our people working remotely, they now, more than ever, were interested in volunteering their time. However the safety of our staff and the provision of meaningful volunteering opportunities are of paramount importance to us. We were delighted when ELI very quickly came to us with innovative solutions that ensured our people could continue to assist ELI in the wonderful work that it does. A full schedule of virtual engagements was put in place for the year that our people were delighted to be involved with. These included some traditional ELI programmes that pivoted online and also some new virtual engagement programmes to help young people have the language, social, literacy and numeracy skills to succeed in education, even in the face of the current pandemic.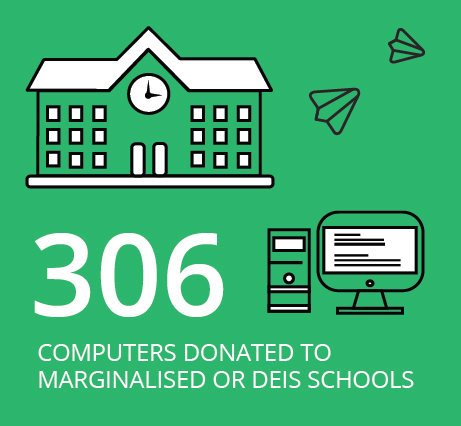 PRIME and the Virtual Legal Education Programme
Since 2011 Arthur Cox has developed and run the PRIME work experience programme. The PRIME programme began initially in conjunction with Allen & Overy and some other noteworthy firms in the UK and we are proud to be the only Irish firm involved in the initiative. It is aimed specifically at second level students from communities where there is not a tradition of further education. This programme is unique in that it is entirely separate to our traditional Transition Year work experience programmes. We work closely with key contacts in the school community to ensure that participating students come from communities and backgrounds that will benefit most from the experience. The objective of the programme is to provide an insight into the world of business that these students, simply due to their background, may not otherwise have an opportunity to see. Most of the young people come from communities and backgrounds that would not traditionally have had exposure to a professional services, or indeed in some cases to an office environment. To date over 250 students have participated in the programme. However due to the pandemic we have been unable to facilitate students in the usual way.
Since mid-2020, as an interim solution, and in response to the restrictions of the pandemic, the firm's Pro Bono practice developed a Virtual Legal Education Programme that has partnered with DEIS schools to deliver interactive and fun legal education training throughout the pandemic. The development of this programme has enabled delivery of online classroom sessions that provide students with awareness, knowledge and understanding of rights and legal issues, together with the confidence and skills they need to deal with disputes and gain access to justice.
Access to Education for All
The Trinity Access Programme Pathways to Law initiative has been developed in partnership with the School of Law in Trinity and it aims to inspire students from under-represented groups who are interested in the law. The initiative aims to provide students with the confidence, knowledge and tools to maximise their potential. The firm has been a long-time supporter of the programme and we work closely with the co-ordinators on key activities each year. These include mentoring and 'buddying' opportunities for Arthur Cox lawyers, particularly at key points during the year when applications are open for internships and traineeships. The firm is also a supporter of the DCU Access Programme and this summer is pleased to participate in the DCU Access to the Workplace programme.
Arthur Cox's Legacy
Our work in the community is not confined just to Ireland. We are immensely proud of our work on our own Arthur Cox Zambia Project which was set up in memory of our founder, Arthur Cox himself, who left a legacy of community and public service that remains central to the values of the firm today.
Case Study: The Arthur Cox Zambia Project